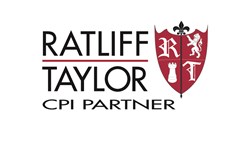 Cleveland, OH (PRWEB) August 30, 2013
Jennifer Cohen has joined Ratliff & Taylor as Senior Vice President, Leadership Development effective Monday, August 19, 2013. Cohen brings over 25 years of diverse Human Resources experience working in corporate, public and non-profit organizations. Her background is concentrated in Leadership Development & Coaching, Talent Acquisition, Employee Engagement and Human Resources Management.
"Jennifer is a talented facilitator, frequently working with organizations on strategic planning, leadership development and employee engagement initiatives," said Mike Milby, President & CEO of Ratliff & Taylor. "She brings a unique blend of capabilities that enhances and expands our portfolio of human resource services."
Most recently, Cohen worked for The Jewish Federation of Cleveland in Human Resources and Volunteer Leadership Development. Previously, she worked for 18 years at Progressive Insurance where she held a variety of human resources leadership roles.
Cohen earned a Bachelor of Science degree in Human Resources and Labor Relations from The Ohio State University. She is a graduate of Newfield Network's Foundations Coaching Program. Ms. Cohen is also certified in the use of emotional intelligence assessments and has extensive experience coaching individuals and groups to understand and leverage emotional intelligence to enhance their leadership impact. Cohen's complete biography is available at http://www.linkedin.com/in/jennifercohen1hr.
About Ratliff & Taylor
Ratliff & Taylor is a full-service human resource consulting firm located in Cleveland, Ohio. The company provides tailored solutions to clients across the national and global marketplace. The firm's services include executive search, leadership development, career transition and HR solutions.
About Career Partners International
Established in 1987, Career Partners International is one of the world's largest and most successful global providers of talent management solutions. Organizations of all sizes and industries turn to Career Partners International to successfully assess, engage, develop and transition talent using the expertise of over 1600 highly experienced professionals in the areas of assessment, executive coaching, leader development and outplacement. With more than 200 offices in over 45 countries around the world, Career Partners International assures its clients have local experts with global reach in talent development, career management, executive coaching, outplacement and career transition services.