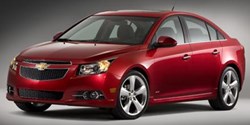 Dealers and manufacturers are looking to move last years inventory to make room for the shiny new models. It's also end of the summer, and many dealers try to boost their numbers going into the fall.
Chicago, IL (PRWEB) August 30, 2013
Dealerships and manufacturers are eager to move as many cars as possible this Labor Day weekend. To help consumers navigate the automobile marketplace, Car Finder Service announces its Labor Day Car Deal Finder.
The Labor Day Car Deal Finder can be used to research the best finds in the U.S. for the most popular manufacturers such as Chevy, Honda, Kia, Nissan, Toyota, and VW.
ABOUT CAR FINDER SERVICE
Car Finder Service is an automotive website, http://labordaycarsales.com, committed to helping car buyers navigate labor day car sales . Educating consumers about the auto industry, auto maintenance and the car purchasing process since 2001, Car Finder Service provides the most up-to-date local pricing, specs, and feature information for all popular car models sold in North America.
Car Finder Service also helps consumers with the latest vehicle financing and insurance opportunities at competitive rates in partnership with an extended network of car dealers and vehicle financing & insurance providers throughout the US.