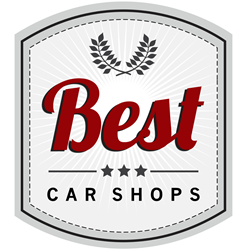 Ft. Lauderdale, FL (PRWEB) August 31, 2013
BestCarShops.com offers European car owners trustworthy reviews of the best car shops across the country. However, BestCarShops.com is more than a review site. It is a community of high-end car enthusiast coming together to talk about their personal car shop experiences. With the integration of the new blog, users will have a place to share their stories and expert advice.
The Best Car Shops blog will feature posts about:

Europe's latest high-end models
International car news
Stories from happy car owners
Expert advice from reputable car shop owners
How-to Articles
Success stories from car shops
Reviews about cars
Pictures and videos
The main purpose of the blog is to bring car enthusiast together to share their knowledge and experiences with the automotive community.
Want to be part of the Best Car Shops Blog?
Tell your story. Everyone is welcomed to contribute to the Best Car Shops Blog. Car owners, shop owners, car enthusiast, and industry experts. It's simple, write an article and send it to blog(at)bestcarshops(dot)com. If your article is chosen it will be posted on the blog and shared on all social media platforms. They look forward to hearing from you.
The Best Car Shops Blog is open to everyone. Car owners are encouraged to write informative articles that provide useful information and resources to enrich the lives of car owners. Do not use the blog to try to sell your service. Finally, make sure articles have been proofread and have proper punctuation and grammar. (See Content Guidelines)
About Best Car Shops
With over 5,000 specialists, BestCarShops.com offers the largest choice in Service & Repair, Tuning & Performance, and Parts & Accessories for: BMW, Porsche, Audi, Mercedes-Benz, Jaguar, Land Rover, Ferrari, Maserati, Lamborghini, Lotus, Aston Martin, Bentley, and Rolls Royce.
BestCarShops.com is a privately owned company, not affiliated with any automobile manufacturer, dealership, auto repair facility, or parts company.