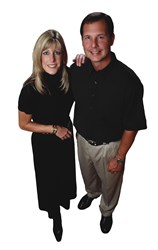 We are looking at plumbing in a global fashion in order to bring safe water and sanitary conditions to underdeveloped countries.
Indianapolis, IN (PRWEB) August 30, 2013
Carters My Plumber is an affiliate member of the World Plumbing Council. The Carters attended an annual General Council meeting in Ann Arbor, Michigan for the World Plumbing Council (WPC). The meeting discussed WPC Bylaws and Strategic Plans. The Carters joined representatives from five different countries at the WPC meeting. Germany, Canada, China, Australia and the United States each had representatives in attendance. The Carters are advocates of improving the lives of others in underdeveloped countries through the education of plumbing practices. The Carters were in Haiti last year where they installed the plumbing for a village orphanage. The WPC was established in 1990 and has representatives and industry organization members from over 27 different countries. The next meeting will be held in New Delhi, India.
The World Plumbing Council:
The Chairman of the WPC is Russ Chaney, who lead the August 2013 General Meeting. The WPC's objectives are to promote the plumbing industry's role in improving public health through the provision and protection of safe water and sanitation. They promote the plumbing industry's role in safeguarding the environment through proper management, care, reuse, and conservation of natural resources. They are promoting plumbing education worldwide.
Plumbing is Important:
Good plumbing can and does make a difference in so many aspects of our day to day lives. While most people in developed countries tend to take the provision of wholesome drinking water and sanitation services for granted, it was not too long ago that general health in these countries improved dramatically when such services were first effectively provided.
The picture in developing countries, however, is quite different.
1. One billion people do not have access to safe water
2. Six billion People do not have access to acceptable sanitation
6000 children die every day from water related diseases
Good plumbing systems could help to improve these tragic statistics dramatically. The entire world is affected by climate change and the increasing pressures on our natural resources through demand for fossil fuels and shortages of potable water. The plumbing industry is at the forefront of action toward increasing energy efficiency and the use of renewable sources of energy. Water efficiency and conservation is also a major challenge in which the plumbing industry has taken a leadership role.
The WPC aims to highlight these issues and demonstrate the positive role that the plumbing industry can play in addressing them throughout the world.
Information about Carters My Plumber:
Jamie & Lisa Carter own Carters My Plumber. Carters My Plumber is a local, family-owned, 3rd generation plumbing business located in Greenwood, Indiana, providing plumbing service to the Indianapolis, Greenwood, Whiteland, Franklin, Bargersville, Trafalgar, Mooresville, Wannamaker, Beech Grove and Southport areas. Carter's My Plumber has a special menu of services designed to meet the needs of every homeowner to provide a complete solution to their home's plumbing system. With over 30 years of plumbing experience, their trained plumbers meet the plumbing need of every residential and light commercial need.