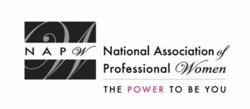 Garden City, NY (PRWEB) August 31, 2013
Norma Jean Crouch is the Owner of A Groomin We Will Go, a professional pet grooming business. Ms. Crouch has attained the highest level of membership to the National Association of Professional Women (NAPW) as a VIP Woman of the Year and has been recognized for outstanding leadership and commitment within her profession.
After grooming other people's pets for more than 20 years, Ms. Crouch decided to start her own business. Armed with unstoppable enthusiasm, a fully equipped van and a loyal following, Ms. Crouch opened A Groomin We Will Go, a unique mobile pet grooming business. Before she starts the grooming process, Ms. Crouch has her clients fill out a health history questionnaire in order to avoid possible allergic reactions from any pet product used on the animals in her care. Because she is conscious of the environment, Ms. Crouch provides the finest level of services. Her traveling salon is equipped with environmentally friendly, organic and hypoallergenic products to ensure the health and well-being of every animal she grooms.
A lifelong animal lover, Ms. Crouch now enjoys financial independence doing what she loves – working with pets – providing their owners with a convenient way to get them groomed without having to leave the comfort of their homes or businesses. She is in constant demand because of her way with animals, from the most timid toy breeds to the more stubborn larger dogs to the most persnickety felines; Ms. Crouch makes it fun to be groomed.
Ms. Crouch's main concern is for the pets she grooms, but she also makes it a point to get to know not only her four-legged customers, but their owners, as well. She strives to meet their expectations and knows a well-groomed pet makes for a happy owner.
The National Association of Professional Women is a dynamic business network where nearly 500,000 accomplished, professional women come together to interact, exchange ideas and empower themselves. Through the extensive network of close to 400 NAPW Local Chapters nationwide, members make use of networking, educational tools and many other valuable privileges of NAPW membership.