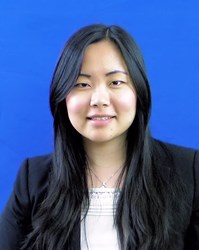 JTB Law Group, LLC methodically and assertively handles high value litigation and is honored to be included in New Jersey Legal Leaders, Top Rated Lawyers for 2013
Jersey City, NJ (PRWEB) August 29, 2013
The JTB Law Group, LLC is proud to be featured in New Jersey Legal Leaders, Top Rated Lawyers for 2013. The firm represents clients nationwide who have been injured by bad drugs and collectively represents the rights of individuals by filing class actions. Through hard work, dedication, and meticulous strategy, the head attorney Jason T. Brown has obtained millions of dollars in recoveries for individuals and classes he has represented. Mr. Brown has a storied career which includes him serving as a Special Agent and Legal Adviser for the Federal Bureau of Investigation (FBI).
Representative cases Mr. Brown has successfully handled include labor based class actions at the Federal and State level, which in some instances the firm was able to obtain maximum permissible damages under the law. "We fight hard for employee rights," Mr. Brown stated, "Employees deserve to be paid fully for every hour worked and if someone is shortchanged we sometimes can recover double or even triple damages under the law with our attorney fee paid separately by the defendant."
Types of labor cases that Mr. Brown prevailed in include wage and hour matters in which an employee isn't paid time and a half for hours over 40, where hourly employees are forced to work off the clock, and where employees are misclassified as salaried and exempt from overtime when in fact they should be paid overtime. The latter is known as "misclassification" litigation and the firm currently has a few cases pending regarding the classification of mud loggers. "It's our legal interpretation that mud loggers should be paid overtime for hours worked in excess of 40."
Zijian "Coco" Guan heads up JTB Law Group, LLC's mass tort department. A mass tort is when multiple individuals have been injured by the same event or product. The firm's focus is on pharmaceutical litigation and they have been very active in filing cases on behalf of women who have been injured by bad birth control. Some of the birth control products the firm is currently litigating and are currently in the settlement process include blood clots known as deep vein thrombosis (DVT), pulmonary embolisms (PE), strokes and death from Yaz Lawyer. Other matters include defective metal on metal hips, like Zimmer and Depuy, TransVaginalMesh (TVM) revisions, bladder cancer from Actos, Da Vinci Surgical Robot injuries and death from Granuflo and Naturalyte. Ms. Guan stated, "It's an honor to help people who've been injured by bad products and to be recognized for our work in New Jersey Legal Leaders."
About JTB Law Group, LLC
The JTB Law Group is an aggressive, methodical law firm headed by Jason T. Brown, a former Legal Advisor and Special Agent with the FBI. Mr. Brown is a distinguished trial attorney with millions of dollars of recoveries for his clients. Passionate and personable, The JTB Law Group works 24/7 and will field your questions or concerns after hours or weekends when it's most convenient for you. The choice of lawyers is a critical one. We welcome a discussion about your rights and how we may help you by calling (877) 561-0000. This may be considered attorney advertising and past success does not guarantee future results.