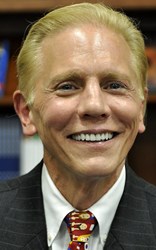 Quality Education For All
(PRWEB) August 30, 2013
Back-to-school sales are everywhere in August and September. Want to start the school year off right by securing millions of dollars? QZAB, a billion-dollar federal funds program (http://www.qzab.org), offers school districts (rural, suburban and urban) the best back-to-school special around anywhere.
As the new school year begins, K- 12 superintendents and administrators have to ponder how the budget concerns will affect their bottom line. In recent years, many school districts have had to significantly scale back the programs and opportunities offered to their students. One such program is the access to STEM pipelines for students to explore science and mathematics as well as teacher training in STEM. STEM skills are at the forefront of the discussion in America's halls of education. The need for STEM skills is elevated in today's global economy. Innovations in technology have heightened the demand for a STEM capable workforce; despite this high demand, the US is falling short in producing an ample supply of workers to meet demand. "According to the U.S. Labor Department, the U.S. alone has 13 million people looking for jobs. At the same time, the U.S. has three million jobs looking for qualified skilled people," states Dr. Kuttan.
Last week Dr. Art Stellar, NEF Vice President, attended the joint Oklahoma Superintendents and School Board Conference in Oklahoma City. Where he was able to help superintendents get a share of the $15 million in QZAB funds available for the state. He observed that "it is special when superintendents and board members are able to work together to receive millions of dollars for their districts." QZAB bond funds (no interest is paid) can be used for renovations, technology, equipment, energy efficiency, renewable energy, curriculum materials and teacher training.
As special as the money is for building projects, many Oklahoma superintendents were just as interested in the help from National Education Foundation (NEF), the national non-profit leader in bridging the STEM+ education gaps in the nation's schools.
To meet the 10 percent QZAB match mandate, NEF donates over 5,000 top-rated (by the US Education Department) personalized online STEM+ curriculum courses, mapped to every state standard and the common core standards. As you know, it is not easy in this economy to get such match donation, and hence NEF assured the US Education Department that it will provide the 10 percent match.
To meet the QZAB academy mandate, NEF and its academy partner, the State University of New York (SUNY), help the district to set up a world-class STEM+ academy system solution that includes teacher stipends as well as rewards for students, teachers and parents. The academy solution is capable of advancing a student one grade level in a subject such as math or ELA in 20-30 learning hours.
It was even more special to help Oklahoma superintendents prepare their QZAB applications for millions of dollars. Oklahoma is a poor state with over 80 percent of the districts meeting the QZAB eligibility criteria of 35 percent free/reduced students. The state, like many others, have received only a few QZAB applications, with over $100 million available across the country.
About NEF
The National Education Foundation (NEF) is the national non-profit leader in bridging the academic and job skills divides by providing world-class STEM+ (Science, Technology, Engineering, Math, English, test prep, digital literacy, IT, business and management) education to millions of disadvantaged students and adults. See http://www.cyberlearning.org.