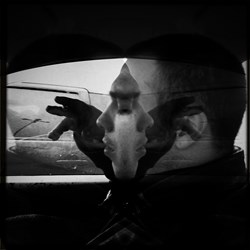 In tribute to Bram Stoker and the original Count Dracula I wish to take the 'sparkle' factor out of vampires whilst still allowing room for some humor. - Charles J Deguara
(PRWEB) August 30, 2013
Humor, satire, erotica and horror for lunch; two stories written by author Charles J Deguara.
Narcissus and His Lover is a recently published short story bursting with satire,lust and humor. Nisa, Narcissus's wife, has been left orgasm-less for over ten years and is driven to the edge when Narcissus refuses to have children. Financially they want for nothing and Nisa is well provided for by her husband Narcissus but neglected in every other way including emotionally. Narcissus's love for himself leaves no room for loving someone else.
Nisa reaches a point of desperation and is considering divorce; when she takes a break from her husband and visits her best friend Shiri they hatch a plan to make Narcissus less self-absorbed by using a special herb that has some visually repulsive side-effects including weight gain and hair loss among other ailments.
Lisa is Narcissus's personal assistant and has been madly in love with him since the day she started working for him, always trying to win Narcissus over. Both women in his life are vying for his attention in very different ways. The story also contains a number of romantic and erotic scenes. You can read an excerpt of the story on the author's website.
You may also read an excerpt to the work or purchase the entire story on amazon by visiting the following link; to the Author Profile on Amazon.
DeGuevara Ladron DeVita is a vampire horror story that is currently being written and set for release early next month is written in tribute to Bram Stoker the Irish Novelist and short story writer of the famous vampire Count Dracula. Charles J Deguara believes that modern day vampires have lost their fear factor in today's society the story is intended to re-inject that fear factor into vampires.
The name of the vampire translates roughly into "war thief of life" and the vampire is of old Spanish Royalty; having made a pact with Satan in the year fourteen hundred he is at one point trapped deep underground and is released in modern day due to a small earthquake. Whilst the piece is most definitely a horror piece there is some humor in how the vampire reacts to the modern world and the changes that have taken place since he was last around other humans.
A search for descendants of his noble family lead him to visit the North American continent where he wreaks havoc and creates a streak of unsolved horrifying murders. He is highly intelligent and learns about the modern world very quickly. Whilst being pure fiction the story incorporates the horror elements in a very real and is intended to be close enough to reality to send chills down a readers spine.
Advance copies will be made available to journalists and reviewers interested in having a sneak peek to the story which will be continued in twenty fourteen as a novel. You may contact the author with any questions by visiting his website at http://www.cjdeguara.com.