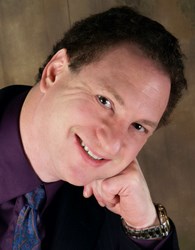 (PRWEB) August 30, 2013
Dr. Laurence Breiterman of Advanced Dental Techniques offers patients an effective alternative to traditional gum disease treatment with the Laser Assisted New Attachment Procedure (LANAP). Women who are pregnant or plan to become pregnant can particularly benefit from this laser gum surgery, as periodontal disease may be linked to a heightened risk of a baby suffering from low birth weight.
The laser that Dr. Breiterman uses during LANAP is not absorbed by teeth, gum tissue, or bone, which means that it can remove periodontal disease without adverse effects on other tissue. For people who were deterred by the reputation of conventional gum surgery, LANAP is a less harsh alternative.
Studies have shown that gum disease and low birth weight can be correlated. Some studies estimate that one in ten babies born in this country is a low birth weight baby, which is surprising given improvements in medicine and decreases in infant mortality. Low birth weight babies may suffer from respiratory, intestinal, and heart problems on an immediate scale, and issues like diabetes or heart disease much later in life. Given the number of low birth weight babies and all the risks that come with the condition, it is advisable for pregnant women to seek treatment for periodontal disease.
Many expectant mothers take all kinds of precautions and make drastic lifestyle changes to ensure the best possible health for their babies. Unfortunately, gum disease is one health problem that is often overlooked. By seeking laser gum surgery from Dr. Breiterman, women can improve their own health and possibly improve the chance of their babies having a healthy birth. More information about LANAP and other risks associated with periodontal disease can be found at the website of Advanced Dental Techniques. Patients are also welcome to call the practice to learn more and schedule an appointment.
About the Practice
Advanced Dental Techniques is a general practice offering personalized dental care for Wayne, New Jersey patients. Since graduating from the University of Medicine and Dentistry of New Jersey, Dr. Laurence C. Breiterman's desire to become one of the best has led him to pursue almost 3,000 hours of continuing education. In 2007, Dr. Breiterman received the Mastership Award from the Academy of General Dentistry, which recognizes a dentist's commitment to advanced dental education. He is part of one percent of dental professionals providing the most recent FDA cleared laser procedure for gum disease treatment. Dr. Breiterman is also a Fellow in the International Congress of Implantologists and a member of the American Academy of Cosmetic Dentistry. To learn more about Advanced Dental Techniques and their dental services visit their website at http://www.newjerseygumsurgery.com and call (973) 694-2835.