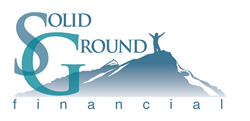 It always feels great to help, especially for such a great cause like this one," says Scott Haick from Solid Ground Financial
Fort Lauderdale, FL (PRWEB) August 30, 2013
The Solid Ground Financial team is gearing up for the 18th anniversary of the Miami/ Fort Lauderdale Susan G. Komen Race to raise money for cancer research. Join team Serendipity or donate to support them and help reach their personal goal of $2,500.
The Susan G. Komen Race for the Cure® is the largest series of 5K walks in the world. Over the past 18 years, the Miami/Ft. Lauderdale community has raised millions of dollars to fund the fight against breast cancer through the Komen Race. Over 100,000 people have participated in the 5K since the first Miami/Ft. Lauderdale Komen Race in 1995.
It always feels great to help, especially for such a great cause like this one," says Scott Haick from Solid Ground Financial
Solid Ground Financial invites everyone to join the cause by making a donation or joining team Serendipity. Together you can make an impact in the fight against breast cancer. Solid Ground Financial will not stop until this disease is gone forever. That's their promise. Seventy-five percent of net proceeds from the Susan G. Komen Miami/Ft. Lauderdale Race for the Cure® will stay in Broward, Miami-Dade and Monroe Counties to support local breast cancer programs.
The race will take place on October 19, 2013 at Bayfront Park in Downtown Miami
To register, visit the Susan G. Komen Miami/Ft. Lauderdale page here
Every step counts!
About Susan G. Komen
The Miami/Ft. Lauderdale affiliates of Susan G. Komen for the Cure® is dedicated to combating breast cancer at every front. Up to 75 percent of the Affiliate's net income goes toward funding grants to local hospitals and community organizations that provide breast health education and breast cancer screening and treatment programs for medically underserved women. The remaining net income (a minimum of 25 percent) supports the national Komen Grants Program, which funds groundbreaking breast cancer research, meritorious awards and educational and scientific programs around the world.
About Solid Ground Financial
Solid Ground Financial and its affiliates bring you over 35 years of experience and services to meet clients financial obligations and move them just one step closer to a debt free life. The highly trained professionals at Solid Ground Financial are here to advise, educate, service, and set up a plan based on your creditors and your particular financial situation and help with payday loans.