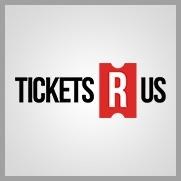 10% off all College Football Tickets
Lincoln, NE (PRWEB) August 29, 2013
With the 2013 NCAA football season scheduled to begin on August 29, 2013, TicketsRUs.com is all set to offer customers the best college football tickets in the secondary market at the lowest possible price. Currently, they are offering a 10% discount on all college football tickets.
Supported by the website's 100% buyer guarantee, all transactions are protected from fraud from beginning to end using the industry's largest ticket inventory and a SSL secure website. Tickets will be delivered to the billing address provided by the customer within a week and most tickets are shipped via Federal Express. College football fans can be rest assured that their tickets will arrive in sufficient time and at least one delivery attempt will be made before the event occurs. Customers can easily buy the tickets they are looking for by picking a college football team of their choice at this user-friendly website.
Owner, Brian McDonough says, "We value your business and loyalty and take pride in searching high and low for discounted college football tickets. If you do not receive the exact tickets you ordered, TicketsRUs.com guarantees that replacement tickets will be of equal or greater value than the tickets originally requested."
TicketsRUs.com offers college football fans a number of other benefits including, but not limited to a full refund of the ticket price if an event is permanently canceled. Any college football ticket a customer buys from this website is guaranteed to be authentic and valid for entry to the event. If a customer is denied admission by the venue, TicketsRUs.com will investigate the incident and will refund the full cost of tickets, if they find that the mistake was theirs.
Fans can find great deals for sold out and premium college football tickets for various events as well as event schedules and information at TicketsRUs.com. Their extensive affiliations and relationships over the past 25 years proves that the company goes great lengths to ensure that college football fans find the ticket buying experience fun.