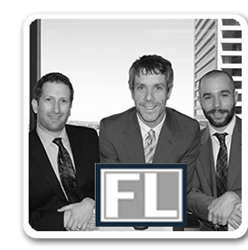 (PRWEB) August 29, 2013
In recent years, the practice of texting while driving has becoming increasingly apparent. The risks of texting while driving are apparent: it can lead to car accidents, and in a worst case scenario, even death. That's why the legal system is cracking down on this practice. The recent ruling, by a state appeals court, dictates that if a person knowingly texts a person who is driving, - the individual texting, can be held liable if the driver crashes.
The argument made by the plaintiff in the case, "the text sender was electronically in the car with the driver receiving the text and should be treated like someone sitting next to him willfully causing a distraction," seemed to work in this case.
The court said, "We hold that the sender of a text message can potentially be liable if an accident is caused by texting, but only if the sender knew or had special reason to know that the recipient would view the text while driving and thus be distracted,"
Joel Farar, of Farar & Lewis, had this to say, "This recent ruling shifts the focus of responsibility, not just on the driver, but also to the person who is acting as a distraction. It also enables victims of personal injury cases to now potentially get larger settlements, for their pain and injuries, and other financial losses. We've always felt that courts should hold anyone responsible for the injury, accountable."
About Farar & Lewis LLP
Farar & Lewis LLP is a Los Angeles personal injury law firm, dedicated to helping victims obtain financial compensation for their injuries. With millions recovered, Farar & Lewis LLP have handled some of the largest automobile and personal injury accidents. Recognized as a leading personal injury law firm – Farar & Lewis LLP hold an impressive amount of awards: Million Dollar Advocates Forum, TOP Rated Lawyers, and SUPER Lawyers.
Farar & Lewis, LLP does not represent any parties in the above-referenced case. Joel Farar and Farar & Lewis, LLP are merely expressing an opinion as to the above-referenced case.