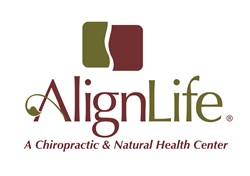 Nationwide (PRWEB) August 31, 2013
AlignLife, a chiropractic and natural health center, is excited to announce the kick-off of its annual Coat Drive. With the fall season approaching, AlignLife encourages people to go through their closets and identify gently-used jackets or coats that could be donated to those in need throughout their communities. AlignLife locations will partner with local organizations to distribute the donations to those most in need.
From September 1st to the 15th, participating AlignLife locations will be accepting donations at the clinics to support charitable organizations in their local communities. To encourage community involvement, help them reach their donation goals and show appreciation for the community's support, AlignLife will provide a free chiropractic exam and consultation to every individual who donates a jacket or coat. For more information, please contact an AlignLife clinic near you or go to AlignLife.com!
ABOUT ALIGNLIFE
AlignLife is a chiropractic and natural health franchise founded in 2007 with the mission to provide the highest quality of natural healthcare services to communities around the nation. The integration of chiropractic with other natural health services has proven to save time and money while reducing the hassles of dealing with the complex American health care system. AlignLife is operated by founder and CEO, Dr. Joseph Esposito and President, Dr. Cristina Esposito. There are currently 15 AlignLife locations within six states around the nation and expansion plans are to have 50 locations by the end of 2014. For more information, or to find a clinic near you, go to http://www.AlignLife.com.