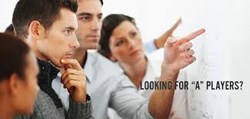 I'm convinced that about half of what separates the successful entrepreneurs from the non-successful ones is pure perseverance. - Steve Jobs, Apple CEO
(PRWEB) August 30, 2013
When starting bio-views, the aspiring entrepreneurs didn't want any regular business, they wanted to change the world with a new type of business; digital business. There is a serious problem going on which is the amount of jobs available. Unemployment rate is high and currently, it isn't going to change according to the economist. Here is the reason why: If there are a lack of businesses, then people are going to have fewer jobs available. In high school, teachers tell students they're preparing them for jobs that don't exist yet, well in a way their right. They're right because if there are no new businesses, there won't be a need for new jobs. So to break it down really simple: No new businesses = no new jobs.
People struggling to make ends meet spend a lot of time on social media. According to Alexa traffic analytics, people waste their time on Facebook complaining, there is a unique opportunity. It seems that the majority of young adults between the ages of 18-24 actively use social media throughout the day.
Now, if users could make money by utilizing that social network, that's something that could be very interesting. What if people could start their very own online business right on the social network where millions of people are spending most of their time? With Bio-Views, people can start their online business and network with friends, family, and anyone across the globe. For business owners; stop wasting thousands of dollars trying to get traffic when people will be on social media all day. With Bio-Views social platform, users will be right on the network that people will be selling on. Bio-Views is a smart solution for any size business. Whether people own small ecommerce businesses or hotel businesses. Stop walking with the society norms and join a very real movement to help innovate business growth. "Take a leap of faith and follow your dreams; you might end up where you could only go in your dreams." - Royce Negron. Go to http://www.bio-views.com and sign up to own an online business channel. Check us out and connect with Bio-Views on other social media sites.