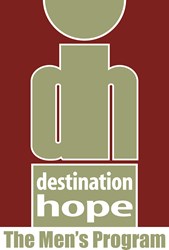 If you suspect that your student has a problem with alcohol or drugs, don't wait to address it.
Fort Lauderdale, Florida (PRWEB) August 30, 2013
Going back to school can be an exciting time for students and parents but it isn't without a few dangers. Destination Hope, a nationally renowned addiction treatment center in South Florida, is reminding families to be aware of the potential for drug and alcohol abuse among college students. Data indicates that 45 percent of college freshmen fit the criteria for 'heavy drinkers,' and 17 percent of these students are also frequent heavy drinkers.
"We often underestimate the stress of studying for a degree or certification," said Ben Brafman, a 20-year veteran of the behavioral health industry. "Students are dealing with a whole host of challenges, like coursework, peer pressure, and relationships. This can lead to anxiety, which can in turn lead to abusing drugs or alcohol."
Addiction treatment center, Destination Hope sees alcohol as the leading contender, with 82 percent of college students admitting to using it. That's not to say that drugs aren't a problem, particularly prescription drugs. More than 50 percent of students have experimented with prescription drugs without a prescription.
"We want to make parents aware that prescription drug abuse is a very real problem on college campuses," said Brafman. "It's misleading to focus exclusively on drugs like marijuana without addressing the role prescription drugs play in student life. You can need the services of an addiction treatment center for many reasons, not just so-called conventional street drugs."
Students may turn to drugs like Ritalin to help them study or stay awake. Sometimes, these drugs are used in conjunction with alcohol or other substances, which can have very serious side effects. Families are not always aware of their student's drug or alcohol abuse until it is well on the road to addiction.
"If you suspect that your student has a problem with alcohol or drugs, don't wait to address it,'" said Brafman, founder and CEO of addiction treatment center Destination Hope. "An addiction can quickly affect all aspects of your child's life, including their mental and physical health. Treatment options are now available on or near most college campuses."
Students with a past history of mental illness or substance abuse may be at particularly high risk for drug and alcohol abuse during this time of year. Many adolescents report trying illegal substances for the first time while they are in high school. Students who are in recovery may find it difficult to avoid relapse when they go back to school, especially to college.
"Sit down as a family before your student goes back to school," suggested Brafman. "Come up with a plan for what to do if there is a relapse. Don't view it as a failure, but get right back on track."
###
Destination Hope is a full service drug, alcohol, dual diagnosis and addiction treatment center for men suffering from substance abuse and mental health issues. Drug rehab Florida treatment programs include: drug rehab, alcohol rehab, outpatient rehab, prescription drug rehab, dual diagnosis therapy to treat depression, anxiety and PTSD, family therapy programs, and aftercare. Destination Hope and its partner program, Destination Hope: The Women's Program, provide gender specific therapy in an intimate treatment environment. For more information on the center or substance abuse and addiction treatment, please go to http://www.drugrehabfl.net.