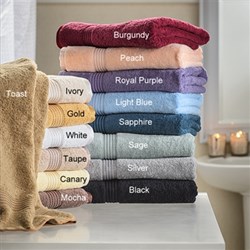 However, as an American owned company, we remain committed to maintaining our wide variety of luxury products at the most competitive pricing, regardless of political crisis outside our control
Evansville, Indiana (PRWEB) August 30, 2013
In anticipation of further political unrest, Egyptian cotton retailers, like Exceptional Sheets, continue to offer competitive pricing on 100% Egyptian cotton linens despite scaling pressure on price and availability. In light of the current political climate, competitive online retailers have been forced to succumb to supply and demand threats through increased prices and more limited availability of Egyptian products.
Cotton, one of Egypt's most famous exports, is under fire for fears regarding future costs on popular consumer products like Egyptian cotton sheets, pillow cases and duvet covers. Despite these political threats, Exceptional Sheets has not only been able to maintain competitive pricing in the industry, but continue to offer the same low pricing.
According to Customer Relationship Manager for Exceptional Sheets, Kyle Schmidt, "it is natural to have concerns over the fear of increased prices when you're a retailer who exports products from countries facing political unrest. However, as an American owned company, we remain committed to maintaining our wide variety of luxury products at the most competitive pricing, regardless of political crisis outside our control".
Not all online retailers featuring an Egyptian cotton product line have been able to withstand the political pressures on price and availability. Some have been forced to increase price, limit availability or begin offering inferior products as a substitute.
Exceptional Sheets is among the nation's leading online retailers for luxury Egyptian cotton linens and bedding. Their product line includes 100% Egyptian cotton bed sheet sets, mattress pads, duvet covers,bath linens and pillow cases. Their luxury linens are made from the cotton grown and harvested in the Egyptian Nile Delta where it is considered among the world's finest for comfort and luxury.
For more information on the luxury Egyptian linens and bedding products provided by Exceptional Sheets, visit the website or call our toll free customer support line at 1-800-977-7433.