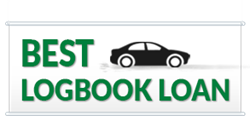 Payday lenders in the UK have received a lot of bad press over recent years, and many people are loath to use them
Bradford, UK (PRWEB) August 30, 2013
It has recently been revealed by a Bradford based loans specialist that the popularity of logbook loans in the UK is increased. This comes from the company, Best Logbook Loan, which helps those interested in getting this type of loan to find a good deal with a reputable logbook loan provider.
According to BestLogbookLoan, there are a number of reasons why these loans have become increasingly popular in the UK. One of the reasons is because there is no credit check required, which means that the loans are accessible by those who have no credit history or a bad credit history as well as those with decent credit.
Another key reason behind the popularity of these loans is that the borrower is able to get the money they need quickly and conveniently without having to put up collateral such as their home. They are still able to keep their car when borrowing the money and the borrowing levels vary from £500 to £50,000.
An official from Best Logbook Loan said: "Payday lenders in the UK have received a lot of bad press over recent years, and many people are loath to use them. The availability of logbook loans provides borrowers with a new and affordable option that does not entail having to pay the crippling rates that come with payday loans. For those who have decided to steer clear of payday lenders, logbook loans provide an effective alternative. This effectiveness is furthermore reflected in their increasing popularity."
Those who are interested in finding a logbook loan can use the simple search facility on the Best Logbook Loan website, which will enable them to find an affordable logbook loan with a reputable lender. Money is generally made available within 24 hours and the whole process is designed to be fast and efficient.
To find out more about logbook loans, please visit http://www.bestlogbookloan.co.uk/
About Best Logbook Loan
Best Logbook Loan is a specialist company that helps those looking for V5 loans to find the most competitive deals with reputable providers.
Contact information
Best Logbook Loan
29 Manor Row
Bradford, West Yorkshire BD1 4PS
United Kingdom
Phone Number: 01274 735997