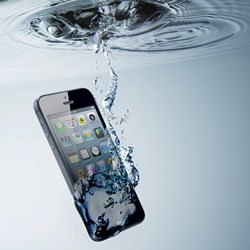 Securranty has developed an innovative and competitive extended warranty solution, an insurance alternative, with competitive offerings.
(PRWEB) August 30, 2013
Mobile devices are an essential part of most people's personal lives. In business, gadgets such as iPads, tablets, laptops, and smartphones have integrated well into the industry's dynamic landscape; however, mobile devices such as iPads, Laptops and Chromebooks in education are just beginning to pick up momentum.
In recent years, schools and universities in the US have made huge strides towards incorporating iPads, tablets and laptops into classrooms. Recent reports from Apple Inc. confirm the sale of 8 million iPads to schools and other educational institutions around the globe—4.5 million devices of which were sold in the United States. Following closely behind the boom, Google has reported 2,000 schools in the US will adopt Chromebooks for education.
Enterprise and businesses are using mobile devices to manage and deliver mission critical services to their customers. In addition to delivering great service to their customers, the organizations have seen huge benefits in terms of productivity and efficiency in operations. Securranty has developed a customizable solution for enterprise clients to insure the employees are always productive and efficient.
To accommodate for the rapid growth in iPhone, iPad, tablet and laptop users in education and business markets, Securranty has developed an innovative and competitive extended warranty solution, an insurance alternative, with competitive offerings. Fully scalable for any size organization, these plans include coverage for mechanical/electrical failure, accidental damage, liquid damage, and more. Recent research found that one in three laptops fail in the initial three months. The protection plans become more important as these devices can also experience accidental damage such as drops, cracks, spills which are not covered under the manufacturer's warranty. The repair costs associated with accidental damage can equal, if not exceed the price of replacing the device. Securranty protection plans cover accidental damage and mechanical breakdown for years, at a fraction of the cost. With millions of users now utilizing these devices on a daily basis, a large percentage of which are students, cost effective protection plans become a necessity.
Securranty provides customized solutions to many of its existing clients that insures increased productivity and efficiency with its seamless claims process. Additionally, the company recently introduced zero deductible for claims on all extended warranty plans, including for Smart Phones and Tablets. Most other providers that offer insurance for iPhone and other mobile devices, charge deductibles or fees of up to $199 when a clam is filed. Securranty is currently offering a 10% discount on all warranties, including the popular laptop warranty as students head back to school. With the coupon code SEC10, this discount may be applied to any individual warranty purchase. Securranty's protection plans are backed by an A.M. Best Rated "A" Excellent insurance company with over $10 billion in assets.
About Securranty
Securranty is a leading developer and marketer of Extended Warranty programs for consumers, businesses, educational institutions and government. With over 45 years of combined industry experience and knowledge, Securranty leads in product innovation, design, and development. Securranty provides extended warranty for all consumer electronics and appliances such as Smart phones, tablets, laptops, Camera's, Television, Appliances & more.