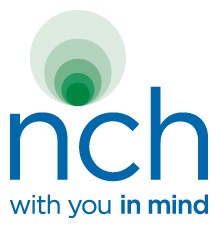 Whilst there may not yet be a cure for fear, hypnotherapy has been found to be effective in helping individuals to manage anxiety.
(PRWEB UK) 30 August 2013
The article, published by the Telegraph on August 6, explains the purpose of fear as a "flight or fight" mechanism, notifying us of danger and creating memories in order to avoid future dangers. The article notes how scientists believe that with 2.2 million people in the UK and 57 million people in America suffering from an anxiety disorder, there is too much fear present in Western society. With many techniques such as medication and psychotherapy used to treat anxiety from phobias to post-traumatic stress disorder showing low success rates, scientists are looking at the prospect of curing fear.
Professor David Nutt, head of Neuropsychopharmacology Unit at Imperial College London, has researched into the efficiency of anxiety treatments. He told the Telegraph that:
"Fear… is a learning process – and if you want to treat it, you have to unlearn it."
The article recounts a study conducted in 2010, where goldfish successfully unlearnt a fear. By flashing light at goldfish and pairing this with a low-voltage electric shock, researchers at the University of Hiroshima taught fish to fear the light. They found that by injecting the fish with the anaesthetic lidocaine, the fish unlearnt their fear.
Similarly, a study conducted by Israeli scientists found that individuals injected with cortisol immediately after a traumatic experience experienced less psychological damage.
One method that many people find useful in managing fear is a complementary therapy, such as hypnotherapy. The National Council for Hypnotherapy connects members of the general public with professional, skilled hypnotists throughout the UK who are qualified to help with a wide range of issues, including anxiety and phobias. A representative for the firm offered their thoughts:
"Anxiety is a common condition so it is natural for scientists to research into a potential cure. Whilst there may not yet be a cure for fear, hypnotherapy has been found to be effective in helping individuals to manage anxiety. To help with anxiety, a hypnotherapist can help to identify its cause and help you to feel more confident in situations that cause you anxiety. If you suffer from a phobia, hypnotherapy can help you to overcome it by identifying techniques to help manage your fear."
NCH represents over 1800 hypnotherapy professionals within the UK and is committed to ensuring the highest possible professional standards amongst our members. Those looking for help with smoking, weight, anxiety, panic attacks, habits and phobias may be helped by local NCH accredited therapists, look for the NCH seal of approval on their websites. As one of the largest registers of independent Hypnotherapists, the National Council for Hypnotherapy (NCH) is actively involved with the Complementary and Natural Healthcare Council (CNHC) and strives to develop standards for the benefit of the profession, now and into the future.