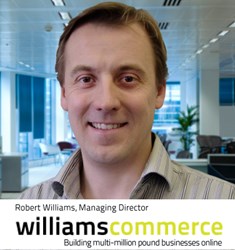 When social media is done well in B2B it is helping create brand awareness and traffic... but having a considered plan of action is important
(PRWEB UK) 30 August 2013
With much hype about social media and the benefits it offers in helping brands communicate directly to their consumers, many businesses offering products and services directly to other businesses, like wholesalers and manufacturers for instance, are also making tentative forays into the social media world. But the question remains, is it generating a return? Is it a worthwhile investment?
The big brands and the top fashion names are investing much effort into social media. It makes sense to have a strong presence where your consumers are congregating. There are some amazing things going on, on platforms like Facebook, where beautifully crafted landing pages with highly engaging content, dynamic interaction, photos and videos are becoming destinations unto themselves for consumers to interact with the brand. It's great for building brand awareness and creating loyalty. These social media platforms are also becoming the new customer service, with many followers choosing to Tweet or post questions about products and offer their opinions on products. Not forgetting of course the chance to offer a complaint about a product or service. No longer is phone or email the only ways that consumers are communicating with a business.
Robert Williams, MD of the Leicestershire based Williams Commerce, providers of ecommerce and digital marketing solutions for the wholesale and manufacturing sector, offers his thoughts on what's happening in social media for B2B. "Lots of our trade customers think they should be getting into social media, but they aren't really sure what to do. Is Twitter well or Facebook, Google + or Linked in for their business? To be fair we haven't really seen a great deal of traffic being generated from activity on these platforms.
"However, there are a couple of things we do know. Firstly, social media is becoming increasingly important for the overall SEO effort. Secondly, when we've seen social media done well in B2B it is helping create brand awareness and any traffic it does generate can become strong leads, but having a considered plan of action is important. Thirdly, the cost to play is low, meaning businesses can experiment a bit more freely with their marketing agenda without breaking the bank. Lastly, if anything, social media can help you collect intelligence and information about what people are saying about your industry, your business, your products, your competitors. If you're not listening in, you can't respond and be part of those conversations. What we will say to our wholesale trade customers, you can bet a proportion of their retail customers are using social media personally and we can only assume over time that more and more will start to use social media to connect on a business level."
The social media landscape is constantly shifting with exciting new platforms like Pinterest making an impact. The likes of Google + is yet to reach its full potential and is certainly being tipped by those in the know as the one to watch going forwards. Opinions out there seems to provide some positive evidence to those wholesalers who plan a considered, deliberate and consistent approach into the social media world, there are certainly business benefits to be had.
Interested parties can visit http://www.williamscommerce.com/ for more information, or contact on 0116 326 1116 and keri(at)williamscommerce(dot)com.