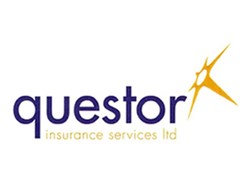 We all want to enjoy what is likely to be a festival of football in Brazil next summer, but we urge all travellers to take out travel insurance before they go.
(PRWEB UK) 30 August 2013
Tickets for the 2014 Football World Cup in Brazil are now on sale. If previous tournaments are anything to go by, demand for tickets is set to be high, with a total of 3.3 million tickets going on sale. Many of the tickets will undoubtedly be purchased by England football fans keen to sample this unique festival of football.
But the trip of a lifetime is not likely to come cheap. Tickets will cost anywhere between £58 for first-round matches to £632 for the final. But that is just the start of the costs. A BBC World Service report found that there could be considerable price inflation for accommodation and travel costs, with some hotels costing as much as £797 a night. Package tours to the tournament, the BBC reports, are expected to range from £2,999 to £14,999*.
With prices such as this many fans will be tempted to ignore the need for travel insurance. But not taking out travel insurance can be a costly mistake.
Commenting, Questor Insurance CEO Andrew Lawrence, says:
"Heading off to the World Cup in Brazil is a once in a lifetime experience for all football fans. It is likely to be a huge event that all England fans will want to experience.
"However, fans planning the trip really do need to think about travel insurance before they go. Travelling to a country like Brazil without adequate cover can be risky. For this reason it is important that travellers take out comprehensive travel insurance before they set off."
"Questor Insurance offer a range of travel insurance options, starting from just £5.04 per day. This includes 24 hour emergency assistance, 3 cover options up to £10m, comprehensive benefits and cover, plus a range of optional extras. We all want to enjoy what is likely to be a festival of football in Brazil next summer, but we urge all travellers to take out travel insurance before they go."
Fifa have confirmed that all World Cup ticket applications made before 10 October 2013 will be entered into a random selection draw if tickets are over-subscribed. All left-over tickets will then go on sale from 5 November, with a second phase of ticket sales planned from 8 December have final team draws are made.
Questor Insurance's 'Be Holiday Savvy' campaign is running from June to September and will provide travellers with a wealth of handy hints and tips to make the process of planning and executing their foreign holiday that much smoother.
About Questor Insurance Services Limited
We are an independent privately owned insurance intermediary that is authorised and regulated by the Financial Conduct Authority. Questor Insurance designs and distributes niche insurance products for global markets at the same time providing great customer service via a dedicated in-house team.
Our mission is to provide our clients with the best niche insurance products and client service. We do this by designing our own insurance products, building our own software and by providing detailed and ongoing training to our staff.
We pride ourselves on providing the personal touch to our customers, you can telephone, email or make contact through our Live Chat application. Whichever way you make contact with us you will always find that our staff are ready to go the extra mile to assist.
Questor Insurance also supports its customers through the claim process. We have access to the Underwriter's claim systems so that we can provide our customers with updates on their claim and we meet with the claim handlers regularly to discuss servicing issues. We are also in the process of developing what will be an industry-leading claims platform to streamline the claims process even further to the benefit of our customers.
Questor Insurance currently offers insurance in three product classes, Vehicle Hire Excess, Travel Insurance and Excess Protection.
We started trading in August 2007 having received our authorisation from the Financial Conduct Authority's predecessor in July 2007. We are a dynamic innovative business with committed staff which translates into a great business. Our products are supplied retail to this website and wholesale to other site. Visit http://www.questor-insurance.co.uk/ for more.