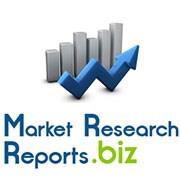 Albany, NY (PRWEB) August 30, 2013
Affected by the sluggish global economy and Chinese construction machinery market, the market value of the global hydraulic industry reached USD32.7 billion in 2012, showing a year-on-year decline. China still lags behind the United States to take the world's second place. In 2010-2011, China's hydraulic parts output witnessed the explosive year-on-year growth rate of more than 60% due to the large-scale investment. In 2012, the decreasing downstream demand led to a substantial slowdown in the growth of Chinese hydraulic components output which dropped to 250 million. 86.12% of China's hydraulic output was highly concentrated in Zhejiang, Jiangxi, Sichuan, Jiangsu and Anhui.
To check out the complete table of contents, visit http://www.marketresearchreports.biz/analysis-details/global-and-china-hydraulic-industry-report-2012-2015.
Currently, most Chinese hydraulic enterprises focus on the production of mid and low-end hydraulic products with a low concentration degree, while high-end hydraulic parts are mainly imported. Therefore, key Chinese construction machinery enterprises and hydraulic manufacturers are planning R & D and production of high-end hydraulic products.
The report mainly studies market size, regional distribution, import, export and downstream industries of the global and China hydraulic industry. In addition, it analyzes the operation of seven world-renowned hydraulic manufacturers and 15 Chinese enterprises in depth.
As a major Chinese hydraulic manufacturing and R & D enterprise, Hengli Highpressure Oil Cylinder has accelerated the adjustment of the product structure and the overseas expansion in recent years. In 2013, the company's 25,000 t / a high precision hydraulic casting project went into operation; meanwhile, it plans to establish Changzhou Lixin, and build production bases of hydraulic valves and pumps by stages. In addition to signing continuous supply agreements with Caterpillar, Japan's Kobe Steel and other clients, the company intends to set up a wholly-owned subsidiary in Japan.
Click Here To Download Detail Report: http://www.marketresearchreports.biz/sample/sample/173658.
Zhongchuan Hydraulic is involved in the high-end hydraulic parts market. With the total investment of RMB2.6 billion, the company plans to realize the 600,000 sets / a high-end hydraulic products project by stages, in which Phase I was put into operation in October 2011. The company's "AP4V0112TVN hydraulic axial piston pumps, AP4V0112TE hydraulic axial piston pumps, MA170W rotary motors, VM28PF main valves" and other high-end hydraulic products were authenticated by the state in August 2012 and will be produced in large scale gradually.
Avic Liyuan Hydraulic put its new and expansion projects into operation in 2012, so that its product capacity has increased significantly. Meanwhile, the company has launched a small batch of vertebral plunger products, closed hydraulic pumps and other high-end products; the joint venture Lirui Hydraulic has completed the construction of high-pressure piston pump / motor production lines which have been put into operation now.
Browse all the report of this Category, visit: http://www.marketresearchreports.biz/category/169.
TABLE OF CONTENT
1 Overview of Hydraulic Industry
1.1 Related Concept
1.1.1 Definition
1.1.2 Structure
1.2 Industry Policy
2 Development of Hydraulic Industry
2.1 Global
2.1.1 Market Size
2.1.2 Regional Structure
2.2 China
2.2.1 Output
2.2.2 Geographical Distribution
2.2.3 Market Size
2.3 Import and Export
2.4 Competition
2.4.1 Major Global Enterprises
2.4.2 Competition Characteristics of Chinese Market
2.5 Downstream
2.5.1 Downstream Industry
2.5.2 Investment of Main Engine Enterprises
To buy the copy of this report, visit: http://www.marketresearchreports.biz/analysis/173658.
3 Major Foreign-funded Enterprises
3.1 Bosch-Rexroth
3.1.1 Profile
3.1.2 Operation
3.1.3 Revenue Structure
3.1.4 R & D
3.1.5 Development in China
3.1.6 Bosch Rexroth (Changzhou) Co., Ltd.
3.2 Eaton
3.2.1 Profile
3.2.2 Operation
3.2.3 Revenue Structure
3.2.4 Corporate Acquisition
3.2.5 Hydraulic Business
3.2.6 Hydraulic Business in China
3.3 Parker Hannifin
3.3.1 Profile
3.3.2 Operation
3.3.3 Revenue Structure
3.3.4 Subsidiaries in China
3.4 Kawasaki Precision Machinery Ltd./KPM
3.4.1 Profile
3.4.2 Operation
3.4.3 Kawasaki Precision Machinery (Suzhou) Ltd.
3.5 KYB
3.5.1 Profile
3.5.2 Operation
3.5.3 Revenue Structure
3.5.4 R & D
3.5.5 Hydraulic Components Business
3.5.6 Business in China
3.5.7 KYB Industrial Machinery (Zhenjiang) Ltd.
3.6 YUKEN
3.6.1 Profile
3.6.2 Operation
3.6.3 Development in China
3.7 Nabtesco
3.7.1 Profile
3.7.2 Operation
3.7.3 Revenue Structure
3.7.4 Aviation and Hydraulic Machinery Business
3.7.5 Business in China
3.7.6 Shanghai Nabtesco Hydraulic Co., Ltd.
3.7.7 Jiangsu Nabtesco Hydraulic Co., Ltd.
4 Major Chinese Hydraulic Enterprises
4.1 Hengli Highpressure Oil Cylinder (601100)
4.1.1 Profile
4.1.2 Operation
4.1.3 Revenue Structure
4.1.4 Gross Margin
4.1.5 Output and Sales Volume
4.1.6 R & D and Investment
4.1.7 Clients
4.1.8 Development Prospect
4.2 Shandong Taifeng Hydraulic Co., Ltd.
4.2.1 Profile
4.2.2 Operation
4.2.3 Revenue Structure
4.2.4 Gross Margin
4.2.5 Fund-raising and Investment Projects
4.3 Yuci Hydraulics Group Corporation
4.3.1 Yuci Hydraulics Company Limited
4.3.2 Changzhi Hydraulics Company Limited
4.4 Taiyuan Heavy Machinery Group Yuci Hydraulics Company Limited
4.5 Avic Liyuan Hydraulic Co., Ltd.
4.5.1 Profile
4.5.2 Operation
4.5.3 Investment
4.6 Sunbun Hydraulic
4.7 Zhejiang Stronger Hydraulic Co., Ltd.
4.7.1 Profile
4.7.2 Subsidiaries
4.8 Shandong Zhongchuan Hydraulic Co., Ltd.
4.9 Beijing Huade Hydraulic Industrial Group Co., Ltd.
4.9.1 Profile
4.9.2 Operation
4.10 Haimen Hydraulic Component Plant Co., Ltd.
4.11 Sichuan Changjiang Hydraulic Parts Co., Ltd.
4.12 Xuzhou Hydraulic Component Factory Co., Ltd.
4.12.1 Profile
4.12.2 Operation
4.13 Ningbo Wide Sky SKS Hydraulic Co., Ltd.
4.14 Shandong Longyuan Hydraulic Technology Co., Ltd.
4.15 Jiangsu Guorui Hydraulic Pressure Machine Co., Ltd.
Latest Reports:
China Kindergarten Industry Report, 2013: http://www.marketresearchreports.biz/analysis/173659
In 2011, there were 166,750 kindergartens in China, 115,404 of which were non-state/private ones. Starting from 2005, private kindergartens in China rose from 68,835 to 115,404 at a compound growth rate of 8.99%, with the overall proportion up 14 percentage points from 55.3% to 69.2%.
According to statistics of the Ministry of Education, through the implementation of the three-year action plan, more than 90,000 kindergartens across the country will be newly built, renovated or expanded over the next three years, over five million kindergarten enrollments will be added. The pre-school education development goals for the national 12th Five-Year Plan are expected to be completed ahead of schedule.
Despite the fast development, there still exist "cannot enter public kindergartens," "cannot afford private kindergartens" and other phenomena in first-tier cities such as Beijing, Shanghai and Guangzhou. For now, public kindergarten still belongs to scarce resources, unable to meet most children's admission requirements, and private kindergartens still usher in great room for development.
China Lactic Acid and Derivative Industry Report, 2013: http://www.marketresearchreports.biz/analysis/173491
China's lactic acid capacity and output continued to grow at the respective CAGR of 22.7% and 28.7% in 2007-2011. But limited by market demand, the annual output of most vendors was below their designed annual capacity with a high idle capacity rate. In 2010-2011, China's idle annual capacity of lactic acid reached at least 110,000 tons. The capacity and output in 2012 were estimated to be 329,000 tons and 226,000 tons respectively, up 15% and 28.4% separately from 2011.
Henan Jindan Lactic Acid Technology and Chongqing Bofei Biochemical Products possess the largest lactic acid capacity in China. In 2012, their combined capacity of the two totaled 175,000 tons, equivalent to 53.2% of China's total lactic acid capacity. Each of other lactic acid enterprises seizes the capacity of 10,000-30,000 tons averagely.
In China, the food and beverage industry is accustomed to use lactic acid in condiments, liquor brewery industry, milk processing and others. In 2012, the food and beverage industry consumed about 161,000 tons of lactic acid, accounting for 49.2% of China's total lactic acid consumption; 119,000 tons of lactic acid (36.1%) was applied to leather manufacturing, microelectronics, electroplating industry, polylactic acid production and other industrial fields.
Table of Content
1 Introduction to Lactic Acid and Derivatives
1.1 Definition of Lactic Acid
1.2 Chinese Industrial Policies about Lactic Acid and Derivatives
1.2.1 Lactic Acid
1.2.2 Polylactic Acid
2 Development of Global Lactic Acid and Derivative Industry
2.1 Competition Pattern
2.2 Market Supply and Demand
2.3 Outlook
3 Development of China Lactic Acid and Derivative Industry
3.1 Market Supply and Demand
3.2 Competition Pattern
3.3 Outlook
3.4 Application Prospect of Polylactic Acid
3.4.1 Pharmaceutical Field
3.4.2 Others
4 Polylactic Acid Import and Export in China
4.1 Polylactic Acid
4.2 Lactic Acid, Lactate Salt and Lactic Ester
5 Major Lactic Acid and Derivative Companies in the World
5.1 PURAC
5.1.1 Profile
5.1.2 Production
5.1.3 Operation
5.2 GALACTIC
5.2.1 Profile
5.2.2 Development Course
5.2.3 Operation
5.3 ADM
5.3.1 Profile
5.3.2 Operation
5.4 Cargill
5.4.1 Profile
5.4.2 Lactic Acid Business
6 Major Lactic Acid and Derivative Enterprises in China
About Us
MarketResearchReports.Biz is the most comprehensive collection of market research reports. MarketResearchReports.Biz services are specially designed to save time and money for our clients. We are a one stop solution for all your research needs, our main offerings are syndicated research reports, custom research, subscription access and consulting services. We serve all sizes and types of companies spanning across various industries.
Contact
M/s Sheela
90 Sate Street, Suite 700
Albany, NY 12207
Tel: +1-518-618-1030
USA – Canada Toll Free: 866-997-4948
Website: http://www.marketresearchreports.biz/
Blog: http://articlesnarticles.blogspot.in/
Blog: http://mrrfocuseconomics.blogspot.in/