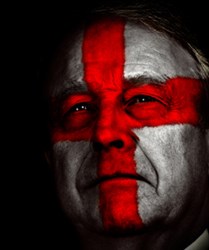 We chose a traditional and upmarket look to appeal to our market and to make sure we give an impression of trust and quality. The furniture we make is of the highest standard and fingers crossed our website backs this up.
Bolton, Lancashire (PRWEB) August 30, 2013
Based at Bolton Enterprise Centre, Bolton in Lancashire, England, The Chesterfield Leather Sofa Company is a brand new venture which was established earlier this year.
The new business started after a conversation between two friends Dan Robinson and Richard Thompson.
Dan is a web designer and the owner of local Web Design Company Vizcom Design.
Richard already runs a thriving Chesterfield leather sofa business based in the same Lancashire town.
Dan and Richard formed The Chesterfield Leather Sofa Company with the intent of selling high quality furniture to the public on a national and international basis.
"I often get asked if I would like to be a part of a new business (due to my expertise in web design and search engine optimisation). I usually say no as I don't have a great deal of time on my hands! When Richard asked me to be his partner in this business I said yes straight away. I've always been a great admirer of his furniture and trust him 100%," said Dan.
"The market for this kind of furniture is huge and the potential to export to America really excites me. After conducting keyword research on Chesterfield furniture I was amazed at the volume of people who are searching online for this product," added Mr. Robinson.
The Chesterfield Leather Sofa Company will be specialising in genuine Chesterfield furniture which will all be made in England using high quality leather and the best quality hardwood.
Richard already supplies the trade with Chesterfield sofas and leather Chesterfield chairs and has been making high quality Chesterfield furniture for many years.
The pair feel they have the edge on the competition because they are a small business and very flexible.
"Unlike many of the larger furniture makers we are able to make unique furniture to virtually any size or finish, in fact this is something we are going to be promoting. So if a customer has a particularly large or small room or they want something a little different we'll be able to make it," said Richard.
"My other business sells mainly to the trade (and I aim to continue with that) but I also want a more retail focused company. I know very little about web design and what it is required to make a website perform but I know that Dan has this expertise," added Mr Thompson.
"My other company already ships lots of Chesterfield furniture to the States and I feel that with our professional and stylish website The Chesterfield Leather Sofa Company will do very well out of this market" suggests Richard, a partner in the Chesterfield furniture firm.
The website features all the different type of Chesterfields the company manufactures.
Some of our new products include a fabric Chesterfield range and modern versions of the traditional Chesterfield.
"These days the customer often wants something a little different from the traditional leather Chesterfield suite and we are finding a high demand for Chesterfields made in unusual fabrics" said Richard.
The Chesterfield has been around for a long time now and dates back to the 18th Century.
It was named after the fourth Earl of Chesterfield, Philip Stanhope.
"All our furniture is made right here in Bolton, something I'm really proud of being a 'Boltonian' myself. The town has a long history of furniture making and leather production. I'm delighted to be carrying on this tradition," said Richard.
"Unfortunately there are unscrupulous companies selling what I would regard as fake Chesterfields. These are inferior products and I feel sorry for anyone who has bought one because they will not last," advises Richard.
"There are a few ways to tell if the furniture is genuine. I can tell a genuine sofa just by sitting on it. A good way to spot a fake is to check the leather upholstery and in particular the colour. Quality leather should still show the natural flaws and markings which give the leather its character," recommends Richard.
"If you are still unsure if the furniture is genuine then check underneath as there should be a label detailing the product's serial number. You should receive a warranty certificate, too. This is something that is provided with everything we make," added Mr Thompson the expert upholsterer of leather Chesterfield chairs.
The website has E Commerce facilities and is able to take a ten percent deposit using Pay Pal.
"We chose Pay Pal as this a trusted method of payment for many UK and American customers," said Dan.
The new website is built on a platform known as Zen Cart and has a rotating banner in the header highlighting the company's selling points.
"I chose Zen Cart as I have lots of experience in working with this E Commerce solution," said Dan.
"We chose a traditional and upmarket look to give an impression of trust and quality. The furniture we make is of the highest standard and fingers crossed our website backs this up," added Dan.