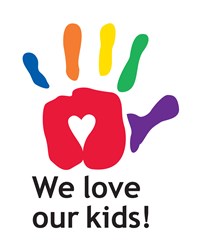 "It's a day the whole family can enjoy together."
New Albany, Ind. (PRWEB) August 30, 2013
Get a healthy, fun start to the school year at the second annual We Love Our Kids event on Saturday, September 14, 2013 in New Albany. The event will take place at Slate Run Elementary School (1452 Slate Run Road) from 1 p.m. until 4 p.m. and will conclude with a celebration concert starting at 4 p.m.
This free community-wide event will host activities and learning opportunities for children and parents. In addition to the fun of outdoor games, bounce house, face painting, music and crafts, We Love Our Kids will include free health checks, safety demonstrations and homework help.
"We want to show the children and families in our community that we care by providing an event with healthy fun that encourages healthy minds and bodies," said Jennifer Harris, event coordinator. "It's a day the whole family can enjoy together."
Volunteers are needed to assist at the following stations: bounce house, mentor program, music activities, reading table, crafts, outdoor activities, clowns and other characters and healthy snack center. Additionally, volunteers are needed as event greeters, parking lot attendants and shuttle drivers.
We Love Our Kids volunteers will work from 12:30 p.m. until 4:30 p.m. and are asked to attend one 30-minute training session. There are two separate sessions scheduled for Saturday, August 31 at 10 a.m. and Saturday, September 7 at 10 a.m.
Register to volunteer at http://www.WeLoveOurKids.org. The first 500 volunteers to sign up will receive a free event t-shirt.
We Love Our Kids is sponsored in part by United Methodist Communications and is organized by the following local United Methodist churches: Trinity UMC, Jacob's Chapel UMC, Depauw Memorial UMC, Silver Street UMC and Wesley Chapel UMC.
The event urges participants to Rethink Church and utilizes outreach to make a difference in the world beyond church doors.
For more information, please visit http://www.WeLoveOurKids.org.
About Rethink Church
Rethink Church, the next evolution of The United Methodist Church's "Open hearts" welcoming and advertising campaign, highlights the many opportunities available within United Methodist churches to engage with the world—from literacy programs to feeding the poor. At http://www.rethinkchurch.org, visitors may interact, learn more about the church, and search for involvement opportunities.
###