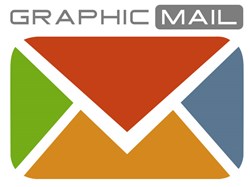 Mobile connectivity has soared by 77% in the last few years.
Geneva, Switzerland (PRWEB) August 30, 2013
While digital marketing continues to expand throughout developed economies, the opportunities within the developing world offer vast opportunities for growth and tailoring. With the digital revolution gaining momentum in Africa and the Indian subcontinent, previously untapped markets are opening up to businesses with their ear to the ground and getting Angola and Pakistan on board within two months of each other is proof of that.
With country partners stretching from North America all the way into the Far East, GraphicMail is perfectly placed to offer a product and support base that is both simple to use and cost-effective. With their hands-on support structure, GraphicMail manages to guide all new partners, looking to expand their services into new markets, through the initial phase of setup.
Said Jose de Oliveira Santana, GraphicMail Angola country partner: "What attracted me to GraphicMail in the first place was how simple it was to start the process, and how friendly and helpful everyone is in helping me with the setup." Like many other Angolans, Jose studied abroad, but soon after completing his studies returned home. The return of well-educated young people is an increasing sight throughout the developing world and with new skills and expertise in hand, they are driving progress back home.
While digital marketing as a whole is a booming industry, mobile marketing resonates more than the rest in developing nations. Mobile phones offer vast numbers of people access to instant, personalized communications and connects them with the businesses around them.
Said Bilal Khan of GraphicMail Pakistan: "One of our economy's booming industries is telecommunications, and GraphicMail's powerful tools are a great fit for us, as we're able to look at the success of our campaigns and adapt if need be." Bilal's partnership with GraphicMail comes as little surprise, as his experience in design aligns well with their tailored packages.
According to a PCmag survey titled Maximising for Mobile Development, the developing world's mobile connectivity has soared by 77% in the last few years, while developed nation's growth, naturally, slowed to 23%. Lower income areas rely on constant communication for economic growth and mobile technology is the most cost-effective way for this to happen.
GraphicMail has, over the years, developed advanced, powerful and customizable mobile packages and made these available to their country partners worldwide; and as the ESP continues to expand, its product offerings quickly grow in comparison. With powerful and tailored white paper solutions, training kits and more than a decade of experience, GraphicMail effects the expansion of mobile and email marketing with ease.
As an industry leader, sustainable growth and genuine engagement drives GraphicMail's expansion; but its size has not impacted on the level of service and support offered to all affected parties.