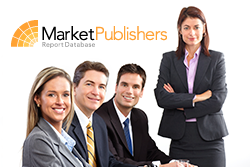 London, UK (PRWEB) August 30, 2013
Though the global card payment landscape is still being governed by international payment card networks, the idea of government-backed domestic networks is already gaining momentum in a selection of markets. The emergence of such networks is expected to play a vital role in the redistribution of market share; they are expected to lower transaction costs and help in the expansion of card services to a larger market through higher level of competition.
The ability to provide transaction facilities for up to 40% cheaper than international networks is expected to be the key growth driver for domestic networks, especially in emerging markets. Moreover, international networks have lagged behind in exploiting business opportunities in certain market segments such as micropayments, social benefit programs, and the reliance of the rural population or small financial institutions. These relatively unexplored markets are becoming the primary focus of domestic networks to expand their businesses and increase revenues. Over the next five years, domestic networks are expected to concentrate on small enterprises that do not currently accept card payments. This move will be aided by the availability of technologies such as mobile point of sale (MPOS) solutions, which will make acceptance of card payments feasible for small merchants.
New in-demand research report "2020 Foresight Report: The Role of the Domestic Payment Card Network" worked out by Timetric has been recently published by Market Publishers Ltd. According to the study, lower transaction costs are expected to be the key growth driver for domestic card payment networks.
Report Details:
Title: 2020 Foresight Report: The Role of the Domestic Payment Card Network
Published: August, 2013
Pages: 64
Price: US$ 3,800.00
http://marketpublishers.com/report/finance_services/cards/2020-foresight-report-role-of-domestic-payment-card-network.html
The report provides comprehensive information and insights into the dynamics of domestic payment card networks globally as well as their increasing importance in emerging economies. It provides a comprehensive analysis of domestic payment card networks on a global scale with the current competitive landscape of different payment card networks and their market share in selected developed and emerging economies. The study offers deep insights on both established and dominant domestic networks as well as new emerging schemes; features in-depth analysis of key market potentials including target markets, growth drivers and challenges; gives details on key strategies adopted by domestic payment card networks to expand their business and increase revenues in both developed and emerging markets. Future outlook about expected strategic response from international payment card networks to counter competition from local and national competitors is provided, too.
Reasons to Buy:

Jump at the opportunity to increase knowledge of the factors affecting the payment card industry.
Gain insights into the successes within the market and the challenges it faces.
Learn about market opportunities and entry strategies in order to gain or grow market share in the domestic payment card network industry.
Get a greater understanding of the strategies adopted by the top players in the market.
More new market research studies by Timetric can be found at http://marketpublishers.com/members/timetric/info.html.
About Us:
MarketPublishers.com is a multilingual hypermarket offering a rich collection of comprehensive studies on various markets, sectors, industries, companies, etc. We perform professional services aimed to equip our clients with high-quality research products and support critical decision-making.