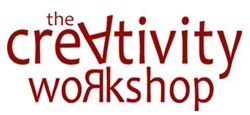 New York, New York (PRWEB) August 30, 2013
The Creativity Workshop founders Shelley Berc and Alejandro Fogel announced today that they've released a new book "Jumpstart Your Creativity in Just 15 Minutes a Day."
The book, according to Berc and Fogel, is filled with exercises, prompts and ideas, designed to get the reader's creative juices flowing.
"What we ask is that you let your imagination speak to you through the exercises in this book," the authors said in a joint statement. "Pretty soon you will be finding all kinds of ideas that you didn't even know you had."
The authors went on to note that readers should think of this book as a toolbox for inspiration.
"The book is developed from our belief that we can find creativity and inspiration pretty much everywhere in our everyday lives," the authors stressed, before adding, "You will be asked not to think about anything other than the text and images in the book. Respond to them by writing, drawing, painting, performing, photographing, or storytelling, etc. The key is to let those creative actions out before your critical mind stops you. We believe this is the simplest way to bring deep creativity, or the imaginative self that exists below the conscious level, to the surface."
Berc (a playwright and novelist) and Fogel (a multimedia artist) have been running The Creativity Workshop for more than 20 years. Designed to educate people in all disciplines how to access, nurture, and develop their creative potential, the organization's creativity classes are offered in intriguing and inspiring cities throughout the world, including New York, Florence, Prague, Singapore, and Dubai, to name a few.
Both Berc and Fogel have received numerous awards and honors, and their creativity classes — out of which their book developed — have garnered high praise.
Jack Degelia, a teacher with Fund for Teachers Fellow in Texas, stated that he received "a flood of new ideas for tapping into our students' creativity and expanding their ability to learn."
Bill English, a management consultant for Chick-Fil-A Restaurants in Atlanta, was similarly pleased with the results.
"This stuff works," English said. "I have already used writing and drawing exercises in our business to jumpstart our team's creativity."
For more information, please visit: http://www.creativityworkshop.com/jumpstart-your-creativity/ and creativityworkshop.com/creative-course.html
About The Creativity Workshop
The Creativity Workshop is based in New York City and is taught around the world.
The Creativity Workshop was established in 1993 by educator and writer Shelley Berc and multimedia artist Alejandro Fogel. The organization is dedicated to teaching individuals and groups – including educators, businesses, and artists, among others – about creative processes.
Contact Details:
The Creativity Workshop
One Columbus Place
40th Floor Suite N40F
New York, NY 10019
Tel: (212) 203-3252
Email: questions(at)creativityworkshop(dot)com
Source: The Creativity Workshop
###