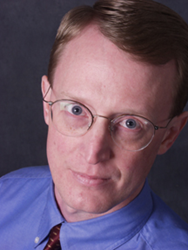 Jeff Voudrie, a prominent financial planner in Tennessee warns retirees that the popular 7% Income Guarantee Annuity 'may provide a false sense of security and undermine any hope you had of financial security for the rest of your life.'
Johnson City, TN (PRWEB) August 30, 2013
Insurance companies have amped up their promotion of variable annuities, indexed annuities and hybrid annuities with 7% annuity guaranteed income riders due to low interest rates and volatile stock markets, but Jeff Voudrie,CFP Professional® encourages all investors (especially retired investors handling their own investments management) —even those a bit desperate after recent losses—to dig a little deeper and understand what "guaranteed income" means in reality.
Jeff Voudrie, who has been interviewed by The Wall Street Journal and The London Financial Times, has gone so far as to say that the popular 7% Income Guarantee Annuity "may provide a false sense of security and undermine any hope you had of financial security for the rest of your life." He first began warning retirees about the hidden dangers of variable annuities, index annuities and hybrid annuities way back in 2006, when he released a groundbreaking report on the Allianz Masterdex 10 (which later became the subject of multiple class-action lawsuits). He is now sounding similar alarm over annuities that contain any kind of guaranteed income rider.
The oft-quoted personal money manager cites a huge knowledge gap between how retirees think such annuities work and how they actually do work. "After hearing from a large number of people considering these products," Voudrie said, "they all have the same understanding--and it is wrong. It makes me question whether those selling annuities are accurately representing them."
Voudrie can't believe that none of the agents (some even call themselves financial planners) --often glorified salespeople who are not considered qualified by their state to sell investments—know that this knowledge gap exists. Rather, he believes, they choose to do nothing to correct the misunderstandings about annuities.
The main issue is the purchaser's confusion over how the "guaranteed" 7% rider works. They typically believe it guarantees a 7% annual rate of return on their investment. Voudrie convincingly demonstrates that no matter how many times the word "guaranteed" appears in a brochure, that the investor is NEVER guaranteed to earn a 7% rate of return each year on their investment.
Voudrie provides extensive evidence to show that the 4% "service fees" usually attached to variable annuities that use these riders, or the extra expense of this rider in a fixed index annuity, indexed annuity or hybrid annuity help to drag down one's investment to the point where the rider may provide little, if any benefit. The most current research shows that many annuity holders will only earn 2-3% per year from this rider, depending on the life span of the retiree.
Furthermore, Voudrie has found that when retirees learn how their annuity's "guarantees" truly operate, their interest in these products quickly wanes. For that reason, he urges anyone considering the purchase of an annuity with an income guarantee to do their due diligence before getting locked into a long-term contract that could cost them tens or even hundreds of thousands of dollars to back out of should they change their mind.
Voudrie's report on annuities explains the fine print in everyday language that is easily comprehended by the average investor. To obtain this revelatory report, click here or watch the YouTube video. For a more complete explanation of the dangers of annuities, buy Voudrie's book. Another outstanding book full of investment advice, How Successful Investors Tripled the Return of the S&P 500.
To read more of Voudrie's advice, go to his website here. He accepts a limited number of new clients for the investments management branch of his business.