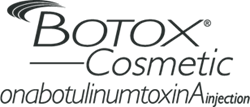 Offering professional, discreet and affordable Botox & Juvederm treatments.
(PRWEB) August 30, 2013
Botox & Juvederm Doctor is the latest subsidiary of parent company Allied Medical & Diagnostic Services LLC. Like its successful sister companies LatisseDoctor.com and eVivite.com, BotoxJuvedermDoctor.com offers a very selective line of cosmetic products and services. The business is focusing its full attention on providing clients with safe, discreet and affordable Botox and Juvederm treatments.
More people than ever are turning to these non-surgical treatments as a way to eradicate wrinkles. The ASPS reports that these types of procedures reached an all-time high in 2012. As Botox and Juvederm have become more widely used, the need for professionals that are properly trained to administer treatments has also increased. Inexperienced practitioners and counterfeit products are some of the top concerns for patients today.
"Botox & Juvederm Doctor was created to offer patients treatment options that they know will be affordable without compromising safety and quality," said company founder Dr. Muhammad Mirza. The company is based in northern New Jersey and caters exclusively to clients in the New Jersey and New York area.
Botox, an Allergen product, is an FDA-approved injectable that is used to smooth out the look of forehead wrinkles, brow wrinkles and crows feet. It is injected into the muscle, reducing the muscle movements that cause lines by blocking nerve impulses. Results are seen within several days, last for up to four months and the procedure requires no recovery time.
Also produced by Allergen, Juvederm is a dermal filler that is injected into the deeper layers of the dermis to smooth lines and provide more volume. It does so by replacing the hydraulic acid (HA) that skin loses over time. There are four different versions of the product: Juvederm Ultra, Juvederm Ultra Plus, Juvederm Ultra XC and Juvederm Ultra Plus XC. Results last up to 12 months and no recovery time is needed.
To learn more about these treatments or BotoxJuvedermDoctor.com, please visit: http://www.botoxjuvedermdoctor.com
About Botox & Juvederm Doctor
Founder Dr. Muhammad Mirza established Botox & Juvederm Doctor in 2013 to meet the growing needs of patients in New York and New Jersey that are looking for a discreet, professional provider of Botox and Juvederm treatments. With a client-first focus, all services are designed to be as safe, convenient and affordable as possible.
Botox & Juvederm Doctor is a subsidiary of Allied Medical & Diagnostic Services LLC, creators of eVivite.com and LatisseDoctor.com.