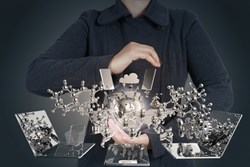 There is a large incentive to employ proxy technologies to bypass blocks and give Skype to these countries.
Dallas, Texas (PRWEB) August 31, 2013
idcloak Technologies have updated their Socks Proxy List with a newly collected range of public proxies. This should be welcome news for users of Skype in any of the 30 countries where the service is still blocked, such as UAE and Iran.
"Many internet users in these countries face disproportionate costs for access to local VoIP equivalent services; and that's if there are any available at all," says idcloak's senior researcher, Robin Welles. "There is a large incentive to employ proxy technologies to bypass these blocks and give Skype to these countries."
The most commonly known solution is to invest in a VPN subscription. This technology effectively reroutes a connection to any country in the world so the user may securely and discretely access Skype or any other internet-accessing program from a new location.
For many users in highly censored countries, however, VPNs are not an option.
The websites delivering VPN services are often blocked by the censors, preventing users from setting up a service account or downloading the software and encryption keys. The other common issue is simply that the user cannot afford the VPN subscription costs.
SOCKS proxies are a second solution. Although some are also available at a cost, idcloak and other providers offer free lists, which can easily be emailed to individuals in censored countries.
Welles explains, "If I were in a country like UAE, I would ask a friend in another country to send me a print screen of the idcloak SOCKS list along with a link to the full Skype software at a URL I can reach. I would install the Skype software offline and use the software settings to configure Skype to connect through a SOCKS proxy. Then I'd connect to Skype and call who I like – problem solved."
A difficulty that may still arise, says Welles, is that the SOCKS proxy goes down or becomes congested during peak times, "Then you need to switch proxy. It's not ideal, but for a free service it should be more than acceptable."
idcloak's recent addition of a host of new SOCKS proxies to its database is intended to alleviate competition for individual server access.
For access to SOCKS5 proxies only, Welles suggests the following list: SOCKS5 Proxy List.
See idcloak.com for more.