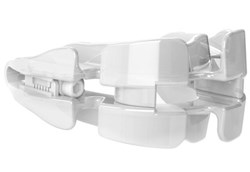 Honestly, this is the best and most comfortable device I've tried and I've tried them all, including a $700 dentist fitted device. It also happens to be the most affordable and easiest to fit. Simple and effective...great concept.
New York, NY (PRWEB) August 30, 2013
Everyone deserves a good night sleep. Sleep is not a luxury; it's a necessity, like water or oxygen. VitalSleep is on a mission to bring restful sleep to everyone who needs it, which is why the VitalSleep Stop Snoring Mouthpiece is the highest quality, most effective, and affordable FDA-cleared product available on the market.
There are no gimmicks, no bait-and-switch tactics, no recurring payments, and no inflated prices. There is only one affordable price, a 30-day money back guarantee, and a one-year warranty that includes free replacements for a year, for any reason.
Despite the great offer, these difficult economic times have left some people without the means to purchase a VitalSleep Anti-Snore Guard at the regular price. For those who find VitalSleep financially out of reach, VitalSleep now offers a financial assistance program.
Money troubles can cause enough stress and hardship, so don't add sleeplessness and fatigue to your burdens. Let VitalSleep help you sleep soundly, without snoring, through the night.
VitalSleep is an FDA-cleared, BPA-free, customizable and micro-adjustable mouthpiece for snoring, designed to adjust your lower jaw slightly forward, thus clearing the upper airway for unobstructed breathing throughout the night. It is effective, safe, and comfortable.
For more information about the VitalSleep Stop Snoring Mouthpiece, and to learn how to receive financial assistance from their new program, please visit http://www.vitalsleep.com.