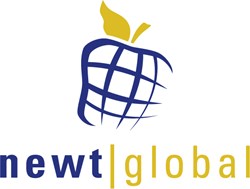 Irving,TX (PRWEB) August 30, 2013
To have hands-on experience with a large number of scenarios, Newt Global made a listing of multiple scenarios across the spectrum of mobility testing, evaluated the right Mobile testing platform for diverse needs. Newt Global is able to demonstrate:

Hardware setup for different scenarios
Leveraging Technology and Automation Expertise of Newt Global
Readiness on premises live sessions that can cater to the specific needs of the customer
Most situations need conformance on the following aspects to be able to make a go/no-go decision on the mobile testing platform:

Automated Testing and Monitoring
Creation of Device Agnostic Scripts
Testing Native and Browser Based Applications
Integration with Monitoring tools (Like HP BSM), Network Virtualization Tools (Like Shunra) and HP's Testing Suite
Support for Multiple Device platforms (iOS and Android), Devices (Tablets and Phones), manufacturers (Samsung, Apple, HTC, etc) and OS versions (Gingerbread, ICS and Jellybean)
In addition, we have built a 50-point evaluation checklist that addressed all possible scenarios client might face.
The proof-of-concept was extremely successful, with Newt Global and its Technology Partner being able to demonstrate superiority in all the customer requirements.
About Newt Global's Mobile QA Center of Excellence:
Newt Global offers a wide range of QA services across the entire Software Testing Life Cycle including consulting, unit testing, integration testing, functional testing, system testing and acceptance testing. By leveraging its testing capabilities, it conducts an in-depth analysis of clients' requirements, create extensive test frameworks, and use best practice test methodologies to deliver high quality products in defined time frames.
To meet clients' needs, it provides outsourced testing services utilizing various software testing and development methodologies such as Waterfall, V-Model, Spiral, Incremental and Agile. Their investment in strong, extensible and customizable test automation frameworks combined with a suite of ready test cases accelerates time-to-market. Click here to know more.
About Newt Global Consulting, LLC
Newt Global Consulting is a MBE/WBE/HUB Certified Global IT services company headquartered in Irving, Texas and is a Tier-1 vendor to multiple Fortune-50 clients. They specialize in a range of IT services on a broad range of technologies, mobile development, QA, and program management. Newt Global leadership is committed to staying at the forefront of technology, and has invested in building a mobile development/testing framework and has recurring training programs in both iOS and Android. Learn more at http://www.newtglobal.com.