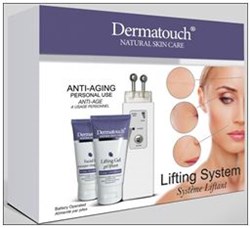 (PRWEB) August 30, 2013
HomeSpaCollection is an e-commerce outlet for Spa de Soleil Manufacturing Inc., created in 2007 as a way to make luxurious spa products, typically only sold in spas and high end salons, available to the general public. The company offers a full gamut of hair and skin solutions for everyone from teens to post-menopausal customers at budget-friendly prices. HomeSpaCollection's commitment to product quality includes mixing and shipping products within days of customers placing their order and continually re-vamping their product lines to suit skin and hair care trends. The most current innovations have arrived in the form of skin care tools presented on a user-friendly website.
Website features include automatically adjusting to whichever mobile device their customer is using to view the website. In addition to mobility, the site also features easy to navigate drop down menus and convenient categorization. The text and graphics appear clear on any screen. Searching the site is more effective because it allows customers to search for products based on brand, category, even skin type so customers can view the products best suited to their specific needs. Customer Service is improved with a live chat feature. Customers can order onsite or over the phone and shipping within the continental United States is currently free.
Responsive design elements in the website's development, such as a fluid layout, means that whether customers are using a smart phone, netbook, or large screen PC, the website retains its visual appeal and accessibility. With the new technology, customers can go from browsing at HomeSpaCollection.com on their home PC to making purchases on their iPhone while comparing products and prices at their local boutiques seamlessly. They can do all this without having to acquaint themselves with a different layout, previously the case with mobile specific sites. The change in design also allows for varying screen sizes. Images of the website automatically adjust to fit the screen they are being viewed on within set parameters of minimum and maximum screen size ranges. Automatic adjustment means that customers can view images perfectly suited to their device. A multiple device friendly site allows customers to shop with ease from any location, increasing convenience.
Quality, innovative products are of utmost importance to HomeSpaCollection and the company is constantly redefining their product lines. Current hot trends include anti-aging products that contain pearl powder, organic products with olive oil extracts and 24K Gold flakes and facial products with minerals from the Dead Sea and Bromelain - a natural enzyme that has been found to gently renew the skin. Organic spa treatments are not only in vogue, they are showing results. Usually using specialty ingredients make high quality spa products out of reach for many customers. By purchasing straight from the manufacturer through the online store it eliminates the overhead cost of the products.
Among HomeSpaCollections selection are acne care solutions, anti-aging, cellulite reducing, and firming creams, as well as sun care products. The company also offers products specifically geared towards men. Popular brands include Dermatouch skin resurfacing equipment, Hydra Mar Bath, and DermaRepair. Since HomeSpaCollection's products are shipped direct from the manufacturer not only do customers get lower prices than at traditional retail stores, they receive fresh products instead of merchandise that may have been sitting on a shelf for months. For additional information please visit, http://www.homespacollection.com/.