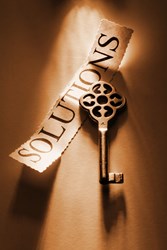 Having an 'I can' mentality and a positive attitude is essential to overcoming substance use. The mind is extremely powerful and being hopeful about changing will help the process to occur more naturally.
Amsterdam, NY (PRWEB) August 30, 2013
Saint Jude Retreats is proud to announce a tip sheet to help someone who is seeking an alternative to executive alcohol and drug treatment mentally prepare themselves. Each year thousands of people enter alcohol and drug treatment in an attempt to overcome substance use. While treatment centers are typically the popular choice for many, the Saint Jude Retreats program is taught extremely differently. At the Saint Jude Executive Retreat, guests will not learn that they are addicted but rather that addiction is a series of repetitious behaviors and thoughts that can be changed at any point. The following tip sheet can help people break away from the addiction-disease model mentality taught at a majority of rehab and treatment centers today.
Saint Jude Retreats Executive Director of Marketing and Reservations Daniel Hidalgo states, "People who have gone through treatment before have a perception that they are diseased and addicted to drugs or alcohol forever. We know, at Saint Jude's that these thoughts are more damaging to their future success than helping. It's extremely hard for these people to change the way they think about an addiction, which is: it can't be stopped. They don't realize that most people who overcome drug or alcohol problems do so without ever going to treatment or meetings. They simply make a commitment to themselves to stop drugging or drinking and follow through on that commitment. Hopefully these tips can put that into perspective for some people."
Here are a few tips to help someone mentally prepare to enter an alternative to executive alcohol and drug treatment program such as the Saint Jude Executive Retreat:
Mentally prepare for change. When entering an alternative program for alcohol and drugs, it's important that a person mentally prepares themselves. This may mean being open to new ideas, changes, a new way of thinking about themselves, or analyzing some of their past, present and future behaviors. For someone who has been in and out of treatment numerous times, this can be an overwhelming thought process, which is completely normal. When a person learns what addiction is and what is it not, they may have strong feelings of disappointment or a feeling of lost time that they spent hopelessly in treatment or recovery meetings. Over time this will ease and they will begin seeing a different alternative to the life they have been living and realize they can change for the better.
Have a positive attitude. The Saint Jude Retreats program is essentially based off the principles of self-change, hope and encouragement. A person may need to get adjusted to hearing they are not diseased or addicted to a substance forever. This can be an extremely liberating idea for a person who thought they were doomed to use drugs or alcohol for the rest of their lives. Having an "I can" mentality and a positive attitude is essential to overcoming substance use. The mind is extremely powerful and being hopeful about changing will help the process to occur more naturally.
Focus on personal happiness. Often times, people who overcome substance use are taught to change because other people are unhappy with their actions. While this is still an important factor, the Saint Jude Program advocates personal self-happiness. This is mainly due to the fact that a person can only change if they have the desire to do so. Forcing another individuals to go into a treatment program or rehab can be extremely ineffective, the change must want to occur from the substance user. Once a person begins to find new avenues of happiness and self satisfaction rather than drinking or drugging, their life becomes productive again. This change is possible through motivation, choice, responsibility and personal goals.
The Saint Jude Executive Retreat is a division of the Saint Jude Retreats Program, which has helped thousands of individuals overcome substance use through a revolutionary self-change process. The uplifting program is truly a unique outlook and can help someone improve all areas of their life besides substance use.
The Saint Jude Retreats is a non-disease, non-treatment based drug and alcohol program implementing proprietary methodology called Cognitive Behavioral Education (CBE). The program is the only effective alternative to alcohol rehab and drug treatment centers and is currently 85% more effective than treatment. The program is endorsed by internationally acclaimed professionals and addiction research authors such as Prof. Emeritus David Hanson, PhD; Prof. David Rudy, PhD; Dr. Joy Browne and the late Joseph Vacca, PhD, among others.
Saint Jude Retreat's Facebook Page
Saint Jude Retreat's Google + Page
Saint Jude Retreat's Twitter Page