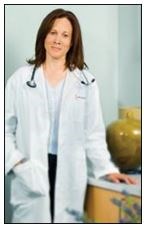 Stem cells represent probably some of the most promising innovations in medicine today.
(PRWEB) August 30, 2013
Dr. Ann J Peters, internationally recognized anti-aging specialist, has found significant success utilizing liquid stem cells for both the rejuvenation of damaged organs and for general anti-aging purposes. The liquid stem cells come from a frozen stem cell extract that is consumed orally. This comes as good news to millions of people around the world seeking the latest in medical science to help in the recovery process and to mitigate the negative effects of aging.
"Stem cells represent probably some of the most promising innovations in medicine today," said Dr. Peters. "It is one modality in the emerging medical arsenal towards improved health and regeneration. Anyone can benefit from liquid stem cells, from young children to adults."
Stem cell research has expanded exponentially in recent years, as researchers across the globe continue to discover exciting new applications. Entire industries have blossomed around the use of stem cells, notably its use in sports medicine. Clinicians continually discover new uses for stem cells, from the repair of damaged or failing organs, damaged tissue, and diseases, such as Type I diabetes. The list of treatable conditions continues to grow.
A growing trend among parents involves the storage of embryonic cord blood. The umbilical cord of a newborn contains a large amount of the baby's own stem cells, which can be effectively stored for future use. The efficacy of such a venture proves critical in neurological injuries resulting from brain damage from car accidents.
Dr. Peters recently visited a clinic in Switzerland that utilizes similar liquid stem cells extracts to the ones she uses in her practices in San Francisco, New York and Palm Beach. She is very hopeful about the powerful developments in stem cell technology to help patients recover from illness or injury, and for healthy aging.
About Dr. Ann J Peters:
Dr. Ann J Peters specializes in anti-aging therapies, natural hormone optimization, low glycemic and anti-inflammatory nutrition and maintaining ideal body composition. Her goal is to help clients look, feel and live longer and healthier lives by delaying, preventing and reversing the signs and symptoms of aging. She attained her medical degree from the University of Medicine and Dentistry of New Jersey (UMDNJ). Dr. Peters completed her medical internships and fellowships at Cornell Medical Center, New York, Harvard School of Public Health and Ospadali Galleria in Genoa, Italy. She is affiliated with the American Academy of Anti-Aging Medicine, European Academy of Quality of Life and Longevity Medicine, and the International Hormone Society For more information, please visit http://www.drannjpeters.com/. You may also follow her on Facebook, Twitter or LinkedIn.