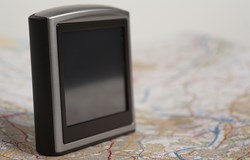 Tracking device - new opportunity to reduce car insurance rate
Toronto, Ontario (PRWEB) August 30, 2013
A new approach to setting driver insurance rates may be unfolding in Canada as insurers experiment with using vehicle tracking devices. The tracker consists of a small wireless device that sits inside a car's diagnostic port. From there, the device can track and measure annual distance traveled, acceleration rates, hard braking patterns and time of day a vehicle is driven. This data can then be used to calculate driver insurance rates. This approach to assigning insurance rates is known as usage-based insurance.
Desjardins Insurance, located in Ontario and Quebec has recently started using tracking devices to gauge driver insurance rates with over 20,000 participant drivers in both provinces. Other countries, some of which include Europe, the United States and the United Kingdom are already using tracking devices to determine driver rates.
Auto Insurance Savings
To a certain extent, the use of tracking devices to monitor driving habits puts drivers in control of how high or low their premium rates will go. Paul-André Savoie, the CEO of Baseline Telematics, the company manufacturing the devices, stated "It creates a huge financial incentive on a monthly basis to drive safe." In insurers' eyes, this type of motivation helps to reduce overall insurance claims costs for insurance companies.
Data collected by Desjardins Insurance from a pilot program study showed an average savings of 12 percent on yearly car insurance rates with a maximum savings of 25 percent. Considering the average premium cost for Ontario drivers comes out to $2,500, a 12 percent savings would amount to $300 a year.
Device Features
The wealth of data collected by tracking devices gives insurers a bird's eye view of individual driving habits, and most especially unsafe driving habits. In this way, insurance companies can use this information to set premiums based on each customer's driving patterns. In return, customers receive weekly and monthly updates on how they're doing as well as chart comparisons of other drivers in the same age group. Drivers can go online to view a map that shows where certain behaviors, such as hard braking and fast accelerations occur. The map also lists the number of times for each occurrence
Desjardins Insurance vice-president of marketing, Denis Cote points out the device cannot be used under the following circumstances –

To grant or deny policy renewals
To cancel a driver's insurance coverage
To assign premium increases
For claim payout purposes
Data from the tracking device can, however be used in cases where a warrant is issued by the police to resolve an accident claim.
Future Plans
As teenage and young adult drivers fall within the highest risk category, current pilot programs are aimed at this drivers group in particular. The parents of teenage drivers have also found the device helpful with monitoring their teenagers' driving behaviors. As of yet, tracking device programs do not monitor speed though this feature may be considered at a later date.
Duncan Stewart, an analyst at Deloitte Canada, a consulting and financial advisory firm, expects at least 50 percent of Canadian cars will have tracking devices within a five year period. This means car manufacturers will start building the devices into cars as they come off the line. Another alternative under consideration is to include a Smartphone hook-up in new models. Drivers can then install the tracking device software on their Smartphones.
With other countries using tracking device insurance programs, much of the guesswork has already been eliminated. As the Canadian program is still in its beginning stages, drivers can see for themselves whether having a tracking device helps them better manage their insurance costs.
TorontoCarInsuranceQuotes.com is a Toronto based car insurance observing website which has been offering insightful tips for residents in Toronto to save money and time when purchasing car insurance.