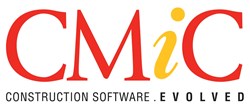 The role of technology is to bring the people, processes and data together.
Toronto, Ontario (PRWEB) August 30, 2013
CMiC, the leader in creating advanced, technologically open enterprise-wide software solutions for construction and capital project management, announced today the release of its new customizable Mobile Toolkit app for smart phones and tablets.
The new CMiC Mobile Toolkit set for release in November 2013, includes customizable enterprise-aware templates that are device agnostic to make it easier for organizations to modify the look, feel and functionality of the app. The applications are deployed and run locally on-device, which ensures consistent application performance regardless of network conditions. To support the wide variety of mobile user scenarios, CMiC Mobile provides a flexible run-time architecture that enables user interfaces that best suit enterprise needs. Whether a user interface is rendered locally on device or remotely on a server, the mobile-optimized user experience is available across multiple platforms and channels with minimal learning curve and training needs. The CMiC Mobile Toolkit templates include Daily Time Capture, Productivity Tracking, Field Document Management and several more that enable the push-pull of data from the field to the office and vice versa.
"Every organization's workflow is different – it's more than a database and a screen. The role of technology is to bring the people, processes and data together," says Bassem Hamdy, Chief Marketing Officer at CMiC. "We see it as the convergence of data, devices and people."
About CMiC
CMiC is the leading provider of complete, integrated and advanced enterprise level software solutions for construction and capital projects. For nearly four decades, CMiC has partnered with the largest and most technologically progressive architectural, engineering and construction firms in North America, gaining detailed insight into the unique business needs of the industry. From that experience, CMiC has created CMiC Open Enterprise v10x, the most advanced construction and capital project software solution ever developed. Combining an incredibly flexible technological infrastructure with a philosophy of total integration, CMiC Open Enterprise v10x lowers costs, improves productivity and increases interoperability.