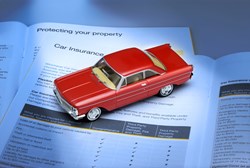 Ontario (PRWEB) August 30, 2013
Of the six million auto policy holders in Ontario, one thing they all have in common is high car insurance rates. As of August 2013, Finance Minister Charles Sousa announced plans to reduce auto insurance premiums by an overall 15 percent over the next two years. These plans represent a compromise decision between the Liberal government and the New Democrats Party (NDP). While most Ontario drivers have been long overdue for reduced premiums, extenuating circumstances make it necessary to spread the 15 percent reduction over a two year period. This amounts to an eight percent decrease within the first year and a seven percent decrease in the following year.
On average, Ontario drivers pay $1,281 a year on car insurance. Using after-tax income as a basis, this amounts to 4.6 percent of a person's yearly income. Car insurance rates for drivers in British Columbia, a province with the second highest rates, average out to $1,112 a year. When compared to Quebec drivers, with the lowest average premium rate of $642 a year, the announcement of a premium rate reduction has been a long time coming for Ontario drivers.
Budget Reduction Measures
The 15 percent rate reduction is expected to save Ontario drives an average of $225 a year once it's fully implemented. While the rate change was an agreed upon decision between the two parties, the New Democrats party initially wanted the plan to be fully implemented within the first year.
New Democrats Party transportation critic, Gilles Bisson points out the mass of profits made by insurance companies from across-the-board cuts in payouts made towards personal injury claims. Gilles makes note that the monies saved by insurers was never passed on to the consumer. This debate accounts for part of the reason why the NDP pressed for a one year time-limit as opposed to the agreed upon two-year rollout.
Another factor affecting the timeline has to do with Ontario's "cost-per-claim" rate in general. Compared to other provinces, Ontario has the highest claims cost per vehicle, which accounts for the region having the highest insurance rates in the country.
Ontario's car insurance provider structure has also helped to push auto rates higher than other provinces. Ontario has an entirely privatized insurance market as opposed to the combined public and private provider structure found in Quebec. Auto-Insurance-Canada.com said that provinces with at least a partial public insurance option are more likely to pay lower rates than those that don't.
Auto Insurance Fraud Rates
While high claims costs and a privatized insurance system accounts for much of the delay in implementing the 15 percent reduction, Ontario insurance fraud rates are by far the determining factor driving the two-year timeline rollout. Fraud rates in Ontario, and Greater Toronto in particular, cost Ontario drivers an estimated $1.6 billion in 2010 according to the Ontario Anti-Fraud Task Force.
Insurance fraud practices most often perpetrated include false claims filed by medical clinics using patient information and falsified repair bills submitted by car repair shops and tow truck drivers. In a statement given to CBC News, Randy Carroll of the Insurance Brokers Association of Ontario said, "If we get the rates down before the fraud is out of the system it will just put undue pressure on insurers and will end up putting undue pressure on consumers."
The Ontario Anti-Fraud Task Force has put together a list of 38 recommendations for reducing fraudulent practices in the region. Additional licensing requirements for health clinics and more stringent regulations for tow truck operations are at the top of the list.