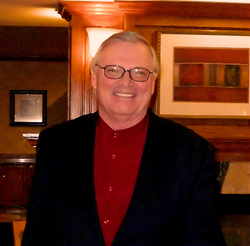 Understanding Game Theory and having some advanced presentation training can improve any business.
Boston, MA (PRWEB) August 31, 2013
Game Theory is the key to improving business results is the claim of Chris Reich of TeachU. Reich recently announced an offer to conduct a Game Theory workshop at businesses around the country and, according to Reich, the results have been very positive.
"I see people getting what they want and need," writes Reich. "People who attend this workshop, blended with some presentation training are seeing great improvements in the fruit of their presentation efforts. That ranges from sales increases to concessions from vendors. Properly employing Game Theory improves business results," writes Reich.
TeachU announced the new workshops last spring and now hearing from attendees who have successfully used what they learned.
"Game Theory is all about looking for the maximum return for everyone involved in a transaction," Reich explains. "But it goes far beyond concepts like win-win because the staging of each move is so important." Reich includes the story of how he saved thousands on a recent purchase of a new car in the workshop. "That was the most carefree transaction I've ever done," Reich told this writer.
Reich is also the developer of BizPhyZ, The physics of Business. This is a concept using principles of physics to teach business thinking.
Chris Reich is accepting bookings for Game Theory, presentation training and other professional development workshops. Reich can be reached through the TeachU website or by phone at (530) 467-5690.