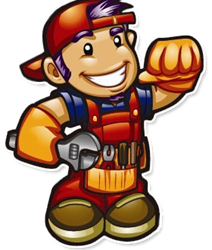 At Checkered Flag Plumbing, our technicians are trained with the most knowledge about septic systems and have the equipment necessary to get your septic issues resolved efficiently.
Simi Valley, CA (PRWEB) August 30, 2013
Checkered Flag Plumbing® is giving property owners the ability to keep their septic systems healthy with five new tips associated with septic tanks in Simi Valley, CA. These new tips are formed around maintenance, trouble spotting and preventative care. Furthermore, they are easy to implement, requiring little effort on the part of property owners, but can save owners money and time in unnecessary repairs and damages.
Many people do not think about their septic systems, but these systems are an important component of a home's overall health. By taking the time to understand their septic system and learning what they can do to keep that system running correctly, property owners can keep the system running smoothly and their neighborhood free of harmful bacteria and disease.
Septic System Tips:
1. Monitor the drain field – The drain field consists of soil, gravel, perforated pipes and top back-fill. These work to filter out the harmful elements in the water that is released from the septic tank. Therefore, it is important to regularly inspect the drain field area for any signs of odor, wet spots or standing liquid – this could be a sign that the system has a serious problem.
2. Regular inspections and tank pumping – Yearly inspections of the septic system will reveal if there are any small issues that need to be addressed before they become bigger and expensive problems.
3. Watch what is being put into the system – The bacteria in the septic tank is limited in what it will be able to break down so property owners should avoid putting items such as grease, coffee grinds, cigarettes, cat litter and paper into their system. These items can clog the system, requiring professional septic tank cleaning.
4. Harsh chemicals cause damage – A septic tank relies on the bacteria inside it to break down waste but this bacteria can be destroyed by harsh chemicals and cleaners such as bleach, drain cleaners, paint thinner, oil and pesticides. These chemicals should be disposed of in a different manner to avoid permanently damaging the system.
5. Keep trees and buildings away from drain field – Trees have extensive roots and therefore they should be kept 100 feet away from the drain field. The best cover for a drain field is a lawn; any type of platform or structure should also be kept away.
For more information on how Checkered Flag Plumbing® can keep a septic system running smoothly through professional septic tank cleaning, visit http://www.draindudes.com.
About Checkered Flag Plumbing®:
Since 1995, Checkered Flag Plumbing® has provided quality plumbing services to all of Southern California. This family owned and operated, full-service company is committed to providing the best and fastest plumbing services to its customers. Checkered Flag Plumbing® is fully experienced in the care and maintenance of drains, sewers, septic tanks, gas pipes and much more. More information about the company and their services can be found on their website at http://www.draindudes.com.
Contact Information:
Checkered Flag Plumbing®
877-700-0160
http://www.draindudes.com