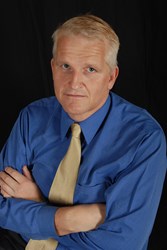 Never forget that the majority of the Chinese People's Liberation Army is crowd control - if these populations start to move, then the regime is kept busy just to survive.
Dallas, TX (PRWEB) August 30, 2013
During the conference 2nd Annual Cyber Resilience for National Security, a Marcus Evans event in Washington D.C. September 17 - 19, 2013, Dr. Jan Kallberg will summarize and disseminate his latest research and writing in how offensive strategic cyber war can be conducted and the potentially viable options.The presentation is based on his last year's scholarly work about offensive cyber operation published in IEEE Security and Privacy, Joint Forces Quarterly, Strategic Studies Quarterly, IEEE IT Professional, and several other venues.
Dr. Kallberg says: "Our potential adversaries have far more societal weaknesses that can be triggered by the use of cyber warfare potentially leading to the collapse of their regime," and continues, "because the dormant entropy in these nations position them a short step from chaos."
About Jan Kallberg, PhD
Jan Kallberg's academic website Cyberdefense and Dr. Jan Kallberg's LinkedIn page listing several works in the fields of cyber operations, cyberdefense, cyber deterrence, and cyber security. Other listings for Dr. Kallberg's works in offensive cyber operations, national security, and defense are listed in Google Scholar.
Center for Advanced Cyber Studies is a research group lead by Dr. Jan Kallberg. The center is a platform for collaboration and joint project in cyber defense and cyber operations studies. Dr. Kallberg can be reached by email jkallberg(at)cyberdefense(dot)com.
Dr. Kallberg, founder of Center for Advanced Cyber Studies, is open to be interviewed in regard to cyber security, offensive cyber operations, cyber deterrence, cyber superiority, threats and opportunities of a militarized cyber space.