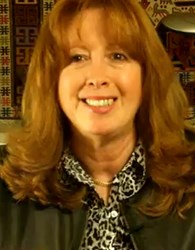 Fairfax, VA (PRWEB) August 30, 2013
The Global Health Leaders radio show, distributed by BlogTalkRadio, has announced the guest speaker list for new episodes which will air in September. This informative radio show is covers a wide variety of topics and issues faced by all global health professionals and is hosted by Dr. Elvira Beracochea, Global Health Leader, Coach and CEO of MIDEGO Inc. "Global Health Leaders" is a forum that showcases and shares the outstanding contribution of global health leaders everywhere to make the world a better, equitable, and healthier place for all.
Upcoming guests for September include:
September 6
Dr. Padmini Murthy, MD, MPH, MS, MPhil, CHES
Asst Professor , Dept of Health Policy and Management
Asst Prof Dept of Family and Community Medicine
Global / International Health Program Director NYMC SPH NGO
Representative of the Medical Women's International Association to the United Nations
ICW Rep to the World Health Organization
Chair, COWR : APHA
September 13
Dr. Marilou Costello, PhD
Global Health Consultant
September 20
Andrea Menefee, RD
Nutrition Specialist
Thailand Border Consortium
September 27
Dr. Richard A. Lane, M.D., MPH&TM, FACPM
Department of Health Professions
LIBERTY UNIVERSITY
Callers are welcome to join the conversation during the show by calling (347) 857-3528 or by Skype™ at midegousa. Listeners are also welcome to e-mail questions for Dr. Elvira and her guest before the show to radio(at)midego(dot)com. Questions will be answered on air. The live, Internet talk-radio show will stream from the host page at http://blogtalkradio.com/global-health-leaders. An archive is available immediately following the show or listeners can subscribe to the archives via the RSS feed. Follow the discussion and read more about host Dr. Elvira Beracochea and MIDEGO, Inc. by visiting the show's home page.
About MIDEGO
Founded in 2005, MIDEGO is a well-established global health consulting company, specialized in professional and organizational effectiveness in the health sector. MIDEGO's mission is to help countries exceed the Millennium Development Goals, hence the name of the company. MIDEGO helps clients improve how they work and save more lives while advancing in their careers. MIDEGO also works with partners to create and implement effective and efficient organizational health development strategies that are led by empowered local leaders. MIDEGO's online training and coaching programs help health professionals realize their career mission by leading the kind of changes they know they need to bring about in their countries. Find out more at http://www.midego.com.