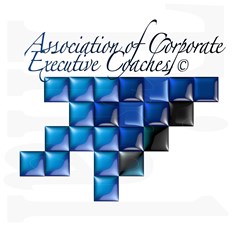 "Barbara Singer Cheng is an inspiring professional at the top of her field...Not only has she been a driving force behind the corporate executive coaching industry, but a transformative figure for those she has coached..."
Hudson, OH (PRWEB) August 31, 2013
Executive Core, a leading global executive coaching, education, and consulting firm, announced that Founder and CEO Barbara Singer Cheng has been honored as the inaugural recipient of the Global 2013 Executive Coaching Thought Leader of Distinction award from the Association of Corporate Executive Coaches, an organization known for developing results-driven standards for the master-level executive coaching industry. Cheng has also been unanimously approved by the ACEC Board of Advisors for the Master Corporate Executive Coaching (MCEC) certification.
The Global 2013 Executive Coaching Thought Leader of Distinction award was presented at the end of May 2013 and awarded to both Barbara Singer Cheng and Dr. Marshall Goldsmith for their work raising the standards of corporate executive coaching. Both Barbara Cheng and Marshall Goldsmith have dedicated the last twenty years to developing internal and external coaches who make a positive difference at the highest levels of corporations. Cheng has presented on the topic of coaching to thousands of leaders and hundreds of international external coaches. She has also worked to develop elite cadres of C-suite coaches who continue to serve prominent top management teams at publicly traded organizations. She has participated in the evidence based study of predictors of executive success for more than a decade, conducted research on executive coaching for nearly two decades, and has worked with three of the five largest international executive search firms responsible for placing a large majority of C-suite executives. Cheng also collaborates with the international Executive MBA council and top business schools around the world to help better prepare leaders for senior roles.
Singer Cheng has discovered that many leaders fail because organizations can't find a way to tell them something is wrong. Few senior leaders fail solely on their lack of technical skills. Most stall in their careers because they don't fully adapt their communication style to gain commitment from employees. Many executives who fail are too rigid in how they communicate and too frequently distracted by issues that are not true priorities. Executives must understand their stakeholders and communicate in a way that touches both the minds and hearts of each individual. Few people can demonstrate the intellectual horsepower to solve complex business problems while simultaneously showing sensitivity and awareness to people's beliefs and values. Senior leaders today have to do both well, with a deep knowledge of international markets and trends. Singer Cheng and her team at Executive Core have developed a rigorous and effective process for helping senior leaders at critical junctions in their career to do just this. Coaches provide a lifeline and are often the only channel a CEO or other senior executive might have to hear the unvarnished truth.
Singer Cheng and Goldsmith were found to exemplify the ACEC's standards for executive coaching. MCEC candidates must meet stringent requirements for certification, including, but not limited to, the following: a minimum of 10 years as an executive coach focused on the top tier of organizations; 10 years of experience inside of the corporate world with at least 3 years as a Vice President or higher; certification and experience in globally-accepted coaching assessments; published work(s); experience presenting at a conference; and recommendations from clients.
"Barbara Singer Cheng is an inspiring professional at the top of her field", said CB Bowman, ACEC CEO and visionary behind the award. "Not only has she been a driving force behind the corporate executive coaching industry, but a transformative figure for those she has coached, lifting high potential executives to new levels of success within their respective organizations. I look forward to working with and learning from her as ACEC launches the University of Continuing Executive Coaching Education."
Singer Cheng, and the cadre of coaches she formed, were providing executive coaching services to organizations like GE and McKinsey before it was popular to call it coaching. The landscape of executive training and development changed drastically in the last twenty years—becoming less classroom-focused and more facilitation-based. And, in the most senior positions, executives wanted better and more coaching than they were receiving, specifically as it pertained to their distinct career challenges. It helped to have just one individual focus on their unique situation. Singer Cheng built and an international organization to support what was then a new wave in executive development.
For more than 20 years, Singer Cheng has continued to work with a number of high-potential leaders worldwide with clients ranging from successful CEOs to emerging leaders on the "fast-track". She often conducts strategic planning sessions with executive teams and partners to build a talent management strategy closely tied to their key objectives. Cheng has also helped recruit and certify hundreds of executive coaches and senior consultants. This is an aspect Singer Cheng is truly passionate about as she works to source top talent for her firm, Executive Core. Of the 100+ executive coaches that comprise the organization's global network, each team member must meet and exceed ACECs standards for certification.
"In what other discipline can you go right to the heart of the matter with an individual?" said Barbara Singer Cheng, reflecting on her career's intrinsic value. "All it takes are minor course corrections, small changes and career path tweaks not always recognized by the individuals embarking on them for an executive to reach the highest levels of professional achievement. But it's more than just working with the individual. Today we realize that helping a senior leader make a change, become more adaptable, and better leverage their strengths; is only half the battle. Coaching doesn't work unless you convince the stakeholders around the leader that the person has evolved and they can observe that change first-hand and even feel a part of the executive's success. Coaching continues to evolve to work with the entire system. Coaches (who are in demand) are usually working with intact executive teams as well as with key leaders individually. Superior coaches don't count their work successful unless the stakeholders report a positive difference. Coaches should be able to provide many examples of how they helped senior executives discover new, innovative possibilities for themselves."
Besides providing executive coaching to a work system, Singer Cheng sees the next wave of change coming in executive development. How leaders learn at business schools, from professional service firms, and from coaches will be very different. "I expect more people to fully embrace online communities they trust to help them solve complex business problems." For the first time in history, we have more information available to us online and humans will continue to make new discoveries that change the way we think, behave, and live. We've only begun to fully appreciate this next phase of online collaboration in executive development.
About Executive Core
Executive Core maintains a global network of 100+ certified coaches/facilitators/consultants who regularly work across the enterprise at all levels and in all lines of business. Executive Core has coached more than 7,000 leaders at critical junctions in their careers while tackling difficult business challenges. They are widely known for "accelerating the growth of high potential executives with a focus on business impact" and serve Fortune 500 companies.
About the ACEC
Founded in 2010 by CB Bowman, a certified master coach with more than 20 years of experience and expertise with Fortune 500 clients, the Association of Corporate Executive Coaches (ACEC) has a unique global position for master-level executive coaches: rigorous credentialing, mutual support, and lifelong learning to drive business results.
The ACEC prides itself on an impressive array of member metrics, including:

99% have a post-graduate degree and 10 years of executive coaching experience – a longevity statistic strongly correlated to the performance of corporate executive coaches;
90% are published authors in a variety of outlets including white papers, articles and books;
80% have coached a Fortune 1000 company and have over 10 years of coaching experience with C-Suite executives; and
98% have 10 years of experience inside a corporate environment as a business executive responsible for the bottom line.
For additional information, contact Jesse Broome at:
(646) 481-1445
jesse(at)prsmbiz(dot)com