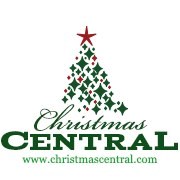 Innovation is what keeps a business growing.
Buffalo, NY (PRWEB) August 31, 2013
ChannelAdvisor, a business specializing in strategic services and e-commerce solutions, elected to display the significant progress of Christmas Central in a case study, otherwise known as a "Customer Success Story." The two companies began working together when Christmas Central was searching for the ability to expand its online presence and venture beyond the realm of eBay, where the company first got its start. Ultimately, with the efficiency gained from ChannelAdvisor's services, Christmas Central was able to focus on the task at hand: improving every facet of its business.
"We are very honored to have been chosen as a 'Customer Success Story,'" said Christmas Central CIO Nathan Gordon. "It only affirms how hard we work to constantly advance as a company." In May 2013, ChannelAdvisor noted Gordon's business-savvy and tenacity, awarding him the ChannelAdvisor Explorer Award in recognition of Christmas Central's diverse e-commerce platforms that have enhanced their online visibility.
Performing as one of ChannelAdvisor's beta sellers has not only worked to develop the business on an inventory and consumer level, but also has assisted in gaining recognition from other businesses as well. The Christmas Central case study was even featured in Retail TouchPoints' "Holiday Outlook Guide" – a special issue highlighting holiday marketing strategies – which was published earlier this month.
"Innovation is what keeps a business growing," Gordon continued. "Christmas Central is always looking to involve itself in creative ideas and solutions that will better serve our customers."
About ChristmasCentral.com
ChristmasCentral.com is a division of Gordon Companies Inc., a family owned and operated business founded in 1977. The company has operated its Cheektowaga, New York flagship store, Dave's Christmas Wonderland, for over 36 years, and is now in its second generation. Gordon Companies, Inc. currently offers over 55,000 unique products through its web store ChristmasCentral.com. Inc. magazine named it the Fastest-Growing Company in Western New York, and lists it in the Top 5000 Fastest-Growing Companies in America.
For more information, or to schedule an interview with Nathan Gordon, please call
Anne Highley-Smith at (716) 706-0320 ext. 275 or email annehs(at)ChristmasCentral(dot)com.