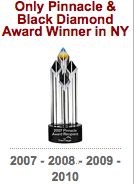 thermage disasters
(PRWEB) August 31, 2013
Thermage was the first radio frequency non invasive beauty technology that has been with us for over 12 years. Much confusion exists in the marketplace amongst patients to this day. Although the Thermage procedure was its original focus, the blog has since expanded to covering other radio frequency devices like Exilis, Cold laser devices, like Illumiwave Lipocontour, and even explains the latest trends like Vampire Face Lift, Growth Factor face lifts, Ultrasound treatments, Stem Cell procedures for beauty, and hundreds of the latest technologies.
We reveal information that patients would normally not get from Doctors misleading information, and candid discussions about practices that could be used to "cut corners" to help patients understand why there is such a great disparity in results and the reviews about the results. Things like bootleg supplies, the minimal requirements to operate such powerful machinery and other information Doctors would not want patients to know are routinely revealed in its articles. We even candidly discuss thermage disasters as well as Pinnacle and Black Diamond Awards, just one of many steps to find the right provider.
The goal is to help patient find the right procedures for them and to understand the truth about all of the technologies. We explain some of the oldest as well as those yet to be released like Vanquish, and the newest frontiers in medicine which utilizes protien rich plasma, or PRP, from your blood as a facial filler and even Stem Cells from your fat, which can be grown and reinjected into your face to give that plump youthful Hollywood face that seems to defy aging.
Every effort is made to be as accurate as possible, use language that the average person can understand, and to inform about bad practices and procedures to help patients find the best doctors, without naming Doctors that engage in poor practices. We welcome and feature doctors from NY to Texas that are using and demonstrating best practices. Thermage Blog is operated and administered in New York and California by non physicians. The medical information on this site is provided as an information resource only, and is not to be used or relied on for any diagnostic or treatment purposes. This information is not intended to be patient education, does not create any patient-physician relationship, and should not be used as a substitute for professional diagnosis and treatment.