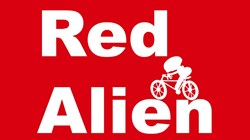 By the time webmasters come to us with these enquiries, their sites are usually in trouble.
(PRWEB UK) 31 August 2013
The new service has been come into place due to the tough stance that Google has made against those that appear to be trying to manipulate their algorithm to achieve better search engine ranking. This has affected websites that may have used low quality link building techniques. The two most talked about algorithm updates are "Panda" and "Penguin," which are responsible for negatively impacting and leading to the closure of many online businesses.
Red Alien Managing Director Zak Jacobs says, "We have seen an increase the last few months in enquiries for a repair service to fix website traffic problems that have been caused by either lack of knowledge and general bad practice link building techniques. By the time webmasters come to us with these enquiries, their sites are usually in trouble and have often had a manual warning from Google."
The new service from Red Alien is an affordable solution to an issue that can be both destructive and have big financial impact to a business that relies on its website for online sales or enquiries.
There are a number of processes the service goes through to help companies reinstate their position in search results and this involves deep analysis, which is showing impressive results at present.
Zak Jacobs goes on to say: "We are confident the audit and penalty removal process delivered by the Red Alien team will provide penalised websites the best opportunity to build a fresh web presence and adhere to Google's quality guidelines."
The penalties are not removed instantly and there is liaison with Google and patience for waiting for an algorithm data refresh whilst our work is going on. Time frames for removing penalties can vary. It can take between several weeks to several months to remove a penalty and there are differences between algorithmic and manual penalties. Algorithmic penalties can be more complex and can only be completely lifted after an algorithm data is refreshed by Google.
The removal process also includes consultancy with the client to provide advice on critical steps to take to make sure that Google's quality guidelines are adhered to so future penalty actions can be prevented.
"The consultancy part of the process is important for a client to understand how their website was penalised in the first place and how to avoid it happening in the future. We insist on staying transparent with Google Quality Guidelines," says Jacobs.
Red Alien is a small digital marketing team focused on search engine optimisation and driving targeted traffic to organisations and charities in the UK.