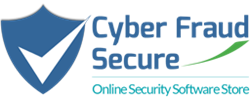 Furthermore, cyberfraudsecure.com assures completely vendor-independent reviews and the content is in no way influenced or fabricated according to the commercial interests
Dubai, UAE (PRWEB) August 31, 2013
CyberFraudSecure.com has recently issued a press release announcing an insightful review on the much acclaimed Encryption software i.e. Kakasoft Advanced Folder Encryption (version 6.60). The review covers core areas including features, functionality, ease-of use, installation process, GUI, cost and meet up of the product that will assist the customers in making a smart purchase.
About Kakasoft Folder Encryption
Kakasoft, a leading and award-winning Data Security Solutions provider designed Advanced Folder Encryption that enables home and enterprise users to protect data, folders and files either on hard drive or portable devices such as USB Flash Drives, memory card, thumb drives and much more. It ensures reliable and strong protection of your data using advanced AES 256-bit encryption algorithm technique.
Some of its features are:

Encrypts, locks and password-protects files and folders
Powerful File Shredder
Maintains privacy by permanently removing sensitive information
Generates Encryption list
Windows 8 compatible
"With an alarming increase in the victims of data theft and identity theft, Encryption tools have become the need of the hour. However, sometimes these Encryption software either turn out to be rogue or lack product effectiveness. Therefore, to save our customers' valuable time and money, our highly skilled team of experts perform an extensive research on the product's effectiveness that covers features, ease-of use, installation process and much more," said Regan Simone spokesperson of CyberFraudSecure.com.
He further added saying, "Furthermore, we assure completely vendor-independent reviews and the content is in no way influenced or fabricated according to the commercial interests. Our sole intention is to greatly simplify our customers' purchase experience."
About CyberFraudSecure.com
CyberFraudSecure.com offers a large range of popular security software for Windows, Mac and Mobile Phones (Smart phones). CyberFraudSecure.com is a sub division of Estel Technologies and Rechargeitnow.com, where, Estel Technologies specializes in Mobile Financial Services, Rechargeitnow.com delivers next generation online-prepaid recharge solutions.