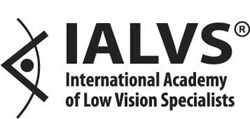 Corona, CA (PRWEB) August 31, 2013
The International Academy Of Low Vision Specialists is pleased to announce the launch of a standalone website, http://www.LowVisionEyeDoctors.com dedicated to educating consumers about low vision and low vision solutions. The site was created to serve as an online resource for people with vision impairment due to macular degeneration, diabetic retinopathy, glaucoma and other eye conditions often associated with aging. The initiative aims to answer questions that those with low vision, in addition to their loved ones and caregivers, may have by addressing its causes and warning signs, as well as vision-enhancing devices and medical solutions.
The website design is fully functional for low vision users. It offers an easy-to-navigate layout and incorporates several specialty functions, including font size and contrast buttons, a doctor locator called "Find a Low Vision Specialist" and a Low Vision Resource feed.
In addition to the launch, consumer outreach efforts focus on promoting the website to key aging publications including Mature Living, Lions Club Magazine, Good Old Days and Living Well.
To learn more about The International Academy of Low Vision Specialists low vision website, contact Dr. Richard Shuldiner, Founder, International Academy of Low Vision Specialists at Doctor(at)lowvisioncare(dot)com or visit http://www.lowvisioneyedoctors.com, http://www.IALVS.com