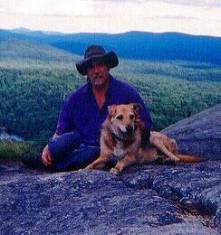 When we address each of the Four Pillars (Clarity, Connection, Coherence, and Change), then we see real transformation and change. These problems didn't spring up overnight, and expecting them to vanish without work is irrational.
Munnsville, NY (PRWEB) August 31, 2013
In over 30 years associated with energy healing, one common belief always troubled Kwan Yin Healing's proprietor Tim Emerson. "The assumption is that healing is perfect, and if you aren't healed, then you weren't 'ready' to receive it. On one level, I get where that's coming from, but at the same time, it's pretty self-serving," he explains.
So when he opened Kwan Yin Healing in January, 2012, to accommodate his growing numbers of Reconnective Healing clients, he decided to take his practice further than tradition. Kwan Yin Healing helps the spiritually-conscious who are struggling with life-path or health and are ready to move forward and find peace. "If they aren't getting results, instead of inadvertently blaming the clients, Kwan Yin Healing focused on finding out where they're stuck and how to move them past that point," notes Emerson. The fruits of his labor are found in his forth-coming book, "Getting Unstuck: Heal your Life, Live your Dreams," embedded in his signature program, the Kwan Yin Journey, and laid out in the guiding principles of his approach, the "Four Pillars" of Kwan Yin Healing.
"Two perspectives hold us back from the healing, health and happiness we deserve," he explains.
"First, we don't hold a clear vision of what health means. We hold an idea of freedom from disease instead—if we aren't sick, we're healthy. But there's a world of difference among broken, not-broken, and thriving. How many people get up in the morning feeling rested, grateful, and passionate about what they're off to do that day, Monday through Sunday? How many of us are spending that time with the people we really like, the kinds that jazz us up, as well as loved ones? How many of us are doing the things that renew and sustain us, not just in the corner of a day, week, or year, but daily, even in the work we do? And how many of us are living for someday, rather then appreciating in joy each moment of beauty?"
"Second, we don't understand we are energy, frequency and vibration. Yes, physics has told us this for over a century. The technical aspects of this are not only well-known, but well-established as well. What we perceive as matter is the interaction of vibrating energy frequencies. It's all we are—energy, frequency, vibration. Here, we can look to not only our physical symptoms, but our emotions and thoughts as well. If we aren't feeling healthy, happy, peaceful emotions, we aren't thinking quality thoughts. Change the thoughts, and the feedback mechanism of the emotions changes with them. And clarity and coherence of light at the spiritual level is reflected in clear, calm thoughts and emotions."
Kwan Yin Healing approaches healing through four basic elements, the "Four Pillars":

Clarity – Life is naturally healthy and abundant – and not "one day," but in the present. Focus on that health and understanding, rather than the illness. "Energy flows where attention goes, and when we're hurt, we focus on the hurt—physically, emotionally, mentally, even spiritually. Stop. It's re-creating the pain. Instead, let go. Focus on wellness, on how a healthy body works and feels, on what emotions you want to feel, on what thoughts you want, on what spiritual condition. What do you want? Focus on that—not on continually feeling the lack. Feel the joy of living your desires in the now. You will be happy, whole, peaceful, joyful, balanced—and truly healthy," Emerson explains.
Connection – "Consider the electromagnetic spectrum...color, sound, radio, TV, gamma rays – they are all the same, at different frequencies. Likewise, we are a continuum from physical through emotional, mental, spiritual, and highest self to the divine – without break or separation," Emerson describes. "We want that channel, that pipeline, clear and functioning."
Coherence – "We are physical, emotional, mental, and spiritual beings. But jumping to a spiritual approach instead of physical problems just tries lifts the board from the other end. Instead, we want a coherence of energy, all levels working harmoniously together, laser vs. scattered light," notes Emerson.
Change – "Healing isn't magic," Emerson challenges. "If you're not living the results you desire, then your current approach isn't working. If you want something you've never had, you'll need to do things you've never done. We tend to cling to our comfort zone – but this is a recipe for the status quo. All progress, all improvement, takes place out of that comfort zone. It's a prison -- move past it."
"When we address each of the Four Pillars, then we see real transformation and change," explains Emerson. "These problems didn't spring up overnight, and expecting them to vanish without work is irrational. But working through the causes and interconnections begins to layout the path to one's real self and health."