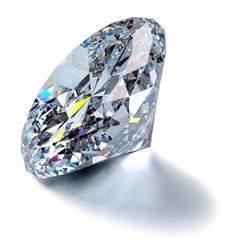 Honest, accurate, and transparent evaluations.
Atlanta, Georgia (PRWEB) August 31, 2013
ePawnMarket, LLC announces a major advancement in their Online Pawn Shop transaction process. One of the world's largest online pawn shops made recent advancements in their evaluations department, documentation process, and pawn loan funding speed. These advancements are representative of the continuous effort to remain a leader in the asset lending business.
Evaluating a customer's luxury asset that is geographically located on the other side of the United States is something ePawnMarket.com evaluations department deals with every day. Daniel A. Delnoce, Director of Marketing explains "our proprietary process doesn't just give you an approximate idea of what we could possibly lend a customer when evaluating a luxury item for a pawn transaction. We go a step further and guarantee the customer that as long as the luxury collateral has been represented accurately then we will honor our pawn transaction evaluation offer (after the authentication process)." Andy M Anderson, the Director of Processing adds "it's a common practice amongst our competitors to make a pawn loan offer to a customer that is higher than the real amount that can be profitably loaned on that particular item. Once the item is shipped they often lower their offer to the accurate evaluation." This is a practice that ePawnMarket, LLC refuses to engage in and they pride themselves on honest, accurate, and transparent evaluations.
The office staff at ePawnMarket.com deals with hundreds of transactions each month and generating Online Pawn Transaction documentation is complex. This online pawn shop is now utilizing the most tested and efficient methods of electronic communication and documentation available. Andy M Anderson explains, "Our documentation staff is educated, proficient, and diligent." Expect your pawn loan transaction documentation process to be nothing less than safe, convenient, and mutually protecting.
An online pawn transaction is not complete until the customer ultimately has cash in their hand. By default that is ePawnMarket.com's crown jewel talent. "We have funded literally thousands of transactions and our processing staff knows better than anyone how to make it happen," says Daniel A. Delnoce. Online pawn shops are known to fund five figure loans on a daily basis so it's comforting to know that the company you're dealing with has the experience to fund a loan quickly once the authentication process is complete. ePawnMarket.com believes that a business is either growing or shrinking. That mentality has driven these advancements in their online pawn shop process relentlessly. The advancements in evaluations, documentation, and pawn loan funding are another step preparing for the major announcement coming from ePawnMarket.com for their 2014 growth project.
About ePawnMarket.com
ePawnMarket is one of the world's largest online pawn shops, an industry leader in asset lending and the fastest growing title pawn loan company in Georgia. ePawnMarket offers Georgia title pawn loans on cars, trucks, motorcycles, boats, trailers, recreational vehicles and heavy equipment. Secure pawn loans using luxury items of value that you already own as collateral and that can be shipped via Federal Express. By utilizing the title to their vehicles Georgia residents can receive top dollar and fast cash for their vehicle at the lowest interest rates in the State. U.S. Residents may use luxury watches, jewelry, handbags, gold, silver, precious metals, collectibles, and digital SLR cameras as collateral to obtain fast cash safely and discretely from the comfort of their own home. ePawnMarket.com offers free shipping and insurance on all items you buy, pawn, or sell. By offering our "best deal guarantee" customers can rest assured they will receive the ability to obtain fast cash without credit checks or the hassle of cumbersome paperwork due to bad credit. Can't ship your item? That's no problem! We have partnered with hundreds of local pawn shops around the country to offer you fair and honest rates and terms that benefit both the consumer and local pawnbroker.